Fordsport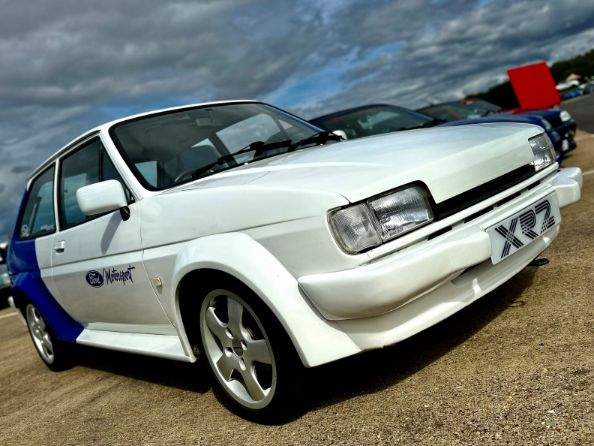 Fordsport
At the Fordsport Club stand, attendees will be treated to a display of five remarkable cars, each tailored with a focus on Motorsport excellence. Among them are two spirited Fiesta XR2s, embodying the essence of Motorsport enthusiasm. The first, an MK1 version, was recently assembled with a brand-new Harris engine after resting in boxes for 29 years. The second is a stripped-down MK2 version, boasting a roll cage and ready to embrace the track.
Adding to the thrill is the Escort RS Cosworth, a rare find boasting less than 50,000 miles on the odometer, offering a peek into the iconic era of rallying. For aficionados of the classic MK1 Escort, a striking RS2000 replica awaits, showcasing a vibrant Le Mans green hue, an official Ford colour that never fails to captivate.
One particular standout is the Escort Estate, a truly unique gem in the possession of the club's most senior member. Featuring a 1300 OHC engine with a modified exhaust, this vehicle has been meticulously tailored to the owner's vision. The interior is a testament to creativity and dedication, having been transformed into a 2-seater with 70s Corbeau GT8 bucket seats, accompanied by a flatbed at the rear.
Cars on Display:
Two Fiesta XR2s
One Escort RS Cosworth
One MK1 Escort RS2000 Replica
One Escort Estate