07 Nov 2022
Autobahnstormers Display Car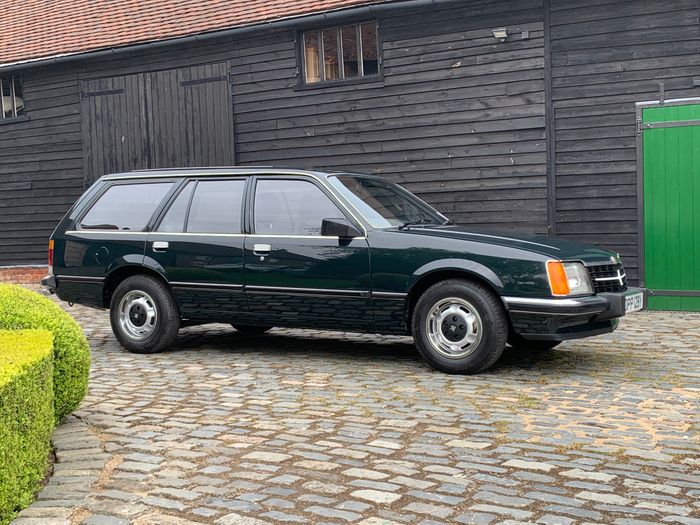 1982 Vauxhall Viceroy Shooting Brake Registration: DPP 128 Y
This Viceroy is unique, built in Luton for HM The Queen for her personal use and is the fourth of five six-cylinder Vauxhall shooting brakes commissioned by The Royal Household over 50 years.
Produced as a saloon from 1980 to 1982, the Viceroy plugged a gap between the popular Carlton and the luxurious Royale. Only 2,295 were sold and just 7 remain on the road, including the Shooting Brake, made for an exceptional client.
Since returning from war service, Her Majesty had used six-cylinder Vauxhall shooting brakes for her main personal transport. And, if one was not available from the production line at the time of the order, then a special model would be made. The Viceroy Shooting Brake is such a vehicle and was registered MYT 1 whilst in Her Majesty's service. The only other known survivor of the five commissioned still resides in the Royal Mews at Sandringham.
The car was prepared at Luton and based on a Commodore Voyager estate. The engine is the fuel-injected 2.5 litre Opel unit and the body is finished in a bespoke "Balmoral Green", care of Duplo coach works.
As far as special equipment is concerned, Vauxhall fitted a vinyl and linoleum interior, plus a tow-bar and a short-wave radio. It is also fitted with the optional automatic transmission. It is a Vauxhall intended to be used to carry dogs, pull horseboxes and to serve as a general workhorse.
It is understood that Her Majesty used the Viceroy for some ten years before it was passed to HM The Queen Mother, gaining the registration number WYN 1S. It now bears its factory plates once more.