03 Jul 2023
Celebrating the Life and Legacy of Donald Healey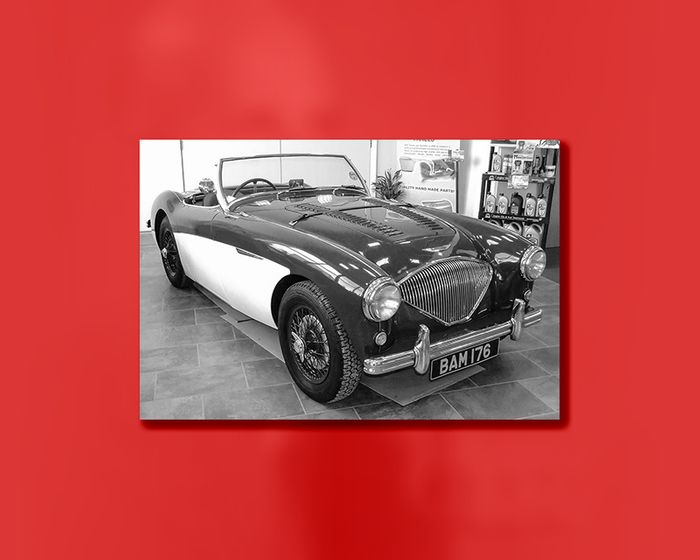 It's hard to imagine the automotive industry without the countless innovations and advancements made by visionaries like Donald Healey.
Donald Healey: A Pioneer in Automotive Innovation
Today, (Monday 3rd July 2023), marks the 125th anniversary of his birth, a time to reflect on his extraordinary career and lasting contributions to the world of motorsports and automotive design.
Healey was an accomplished racer in his own right, winning multiple championships in the 1920s and 1930s before turning his attention to building high-performance sports cars. He continued to push the limits of what was possible, combining his engineering expertise with a fierce determination to create vehicles that were both fast and beautiful.
In 1945, he founded the Donald Healey Motor Company, which quickly gained a reputation for producing some of the finest sports cars of the era. However, it was the launch of the Austin Healey in 1952 that truly cemented Healey's legacy and revolutionised the sports car industry.
The Austin Healey was a true marvel of engineering, featuring sleek lines, powerful engines, and innovative suspension and steering systems that provided unparalleled performance and handling. Its design was inspired by Healey's own experiences racing at Le Mans and other prestigious events, and the car soon became a favourite among drivers and enthusiasts alike.
Today, the legacy of Donald Healey's creation of the Austin Healey lives on in Austin Healey clubs all around the world, including UK, France, Norway, and USA, and through A H Spares, which offers a wide range of quality parts and accessories for the Austin Healey and Sprite classic sports cars.
Our founder, Fred Draper worked at the Donald Healey Motor Company as the Parts Manager during the Austin Healey years. When the company started to prepare for the production of the upcoming Jensen Healey, Fred volunteered for redundancy, purchased the remaining Austin Healey 100-Six and 3000 parts and set up A H Spares.
Whether you're a collector, restorer, or simply a fan of the Healey brand, A H Spares is the ultimate resource for everything you need to keep your vehicle running smoothly and looking its best.
In conclusion, let's celebrate the incredible achievements and unwavering dedication of Donald Healey, and the incredible vehicles he helped bring to life. By preserving and honouring his legacy, we ensure that his contributions to the world of motorsports and automotive design will continue to inspire generations to come. So, join us in raising a glass to Donald Healey, and to all those who continue to keep his memory and passion alive today.