30 Sep 2021
FASTEST CAR EVER AT SHELSLEY WALSH HILLCLIMB TO STAR AT NEC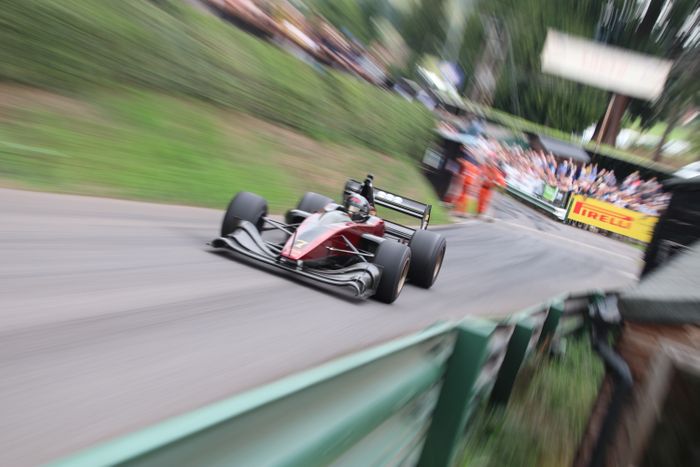 Fastest Hill Climb car to star on MAC/Shelsley Walsh stand
The new outright record holding car at the world famous Shelsley Walsh speed hill climb will be at the NEC Classic Motor Show this November as Sean Gould's Gould GR59 takes pride of place on the Midland Automobile Club's stand.
Gould took the 13 year old record in August 2021 with a truly stunning display of driving prowess and bravery to lower the record from 22.58 to 22.37 seconds for the 1000 yard climb.
Designed and built by Gould Engineering in Newbury and developed over the past three years with the bigger 4 litre Judd engine in the back, Sean had got close last year with a 22.73 second run but during the highpoint of the season in August stunned all on the hill to be the new 'King of Shelsley'.
The GR59 weighs just over 400kgs and has 700bhp and can accelrate from 0-70mph in 100ft (30 metres) before hitting 145mph with ease.
The Midland Automobile Club have been running Shelsley Walsh since its inception in 1905 making it the world's oldest motorsport venue stil on its original course. 2022 will see more hill climbing with modern, classic and vintage meetings plus classic car runs, Breakfast Clubs and car meets