28 Sep 2023
R-Tech Meets MAC Industries - Perfect Partners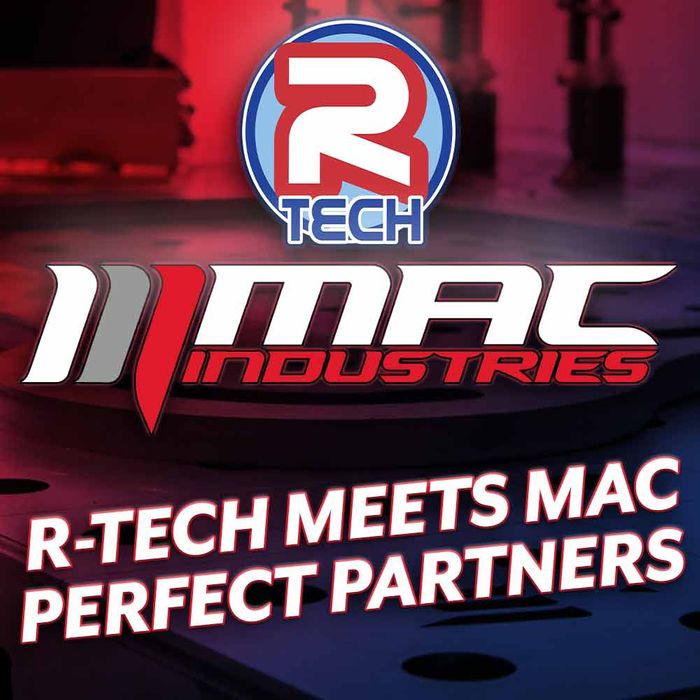 This November at the NEC Classic Motor Show, we are partnering our stand with MAC Industries Welding Tables.
The Classic Motor Show has a theme each year, and this year the theme is 'Perfect Partners'. What better way for us at R-Tech Welding to get involved with the festivities then to announce that, we will be partnering with Mac Industries this year at the NEC Classic Motor Show 2023!
R-Tech Welding and MAC are two, very like-minded businesses. Both providing nothing but the best quality products with industry-leading service and backup.
Who are MAC Industries?
Founded in 2020, Mac Industries has become brand leaders in Welding tables and accessories.
Providing the highest quality Metal Fabrication Modular Fixture Systems they are the perfect partners for R-Tech TIG & MIG Welders and Plasma cutters. They also offer a great selection of tooling, powered equipment, and more. With a background in mechanical & design engineering and metal fabrication, they also offer and regularly design custom/bespoke systems, supporting hobbyists to OEM.
Whether you are repairing panels, exhausts or anything in between. We offer the tools you need to get the job done right!

We are excited to be working in conjunction MAC and we can't wait to see you at the show!