22 Oct 2021
Ted Brooke's award winning Minor Million will be amongst the display of Minor Millions on the Morris Minor Owners Club stand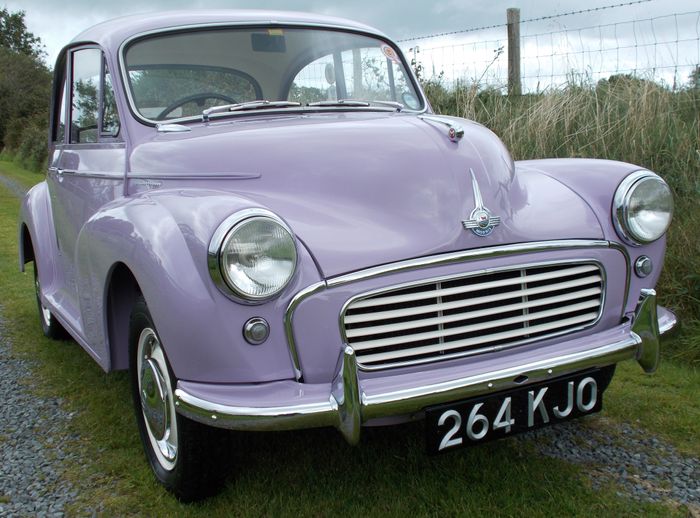 Ted Brooke's award winning Minor Million will be amongst the display of Minor Millions on the Morris Minor Owners Club stand.
MILLION HEIRS TO ATTEND NEC SHOW
The Morris Minor Owners Club will host Five Million heirs who will be exhibiting their 1961 registered Morris Minor 1,00,000 2 door saloons. Finished in a striking Lilac colour these limited-edition vehicles will form the centre piece of a stunning display which for the first time will bring together a quintet of unique vehicles.
Back in 1961, a landmark achievement in British Motoring history was achieved when for the first-time sales of a single vehicle reached one million. To mark the occasion, 350 special edition Morris Minors were produced and distributed throughout the dealership of the then British Motor Corporation. The majority remained in the UK but a number were sent to dealerships abroad. The cars stood out from ordinary production models, not only because of their distinctive lilac colour, but because of the special Morris Minor 1,000,000 badging on the boot lid and on the sides of the bonnet. In addition, white leather seating and accompanying white vinyl trim, contrasting black carpets and special wheel rim embellishers set these cars apart.
Remarkably in 2021, over seventy examples are known to survive worldwide and at the show the actual one millionth car and its left-hand drive counterpart numbered 1,000,001 will be displayed together for the first time. They will be joined by Ted Brooke's award-winning Minor Million which took the top accolade at the Pride Of Ownership Awards at the NEC show back in 2019 and two other Millions, one a daily runner and the other a restoration project.
The unique line up will be a fitting tribute to all Million heirs and a unique way to celebrate 60 years since the cars were built. It will also fit admirably into the show theme, 'The Journey Continues'. For these unique cars, their owners and for the Morris Minor Owners Club and its members that is certainly the case.