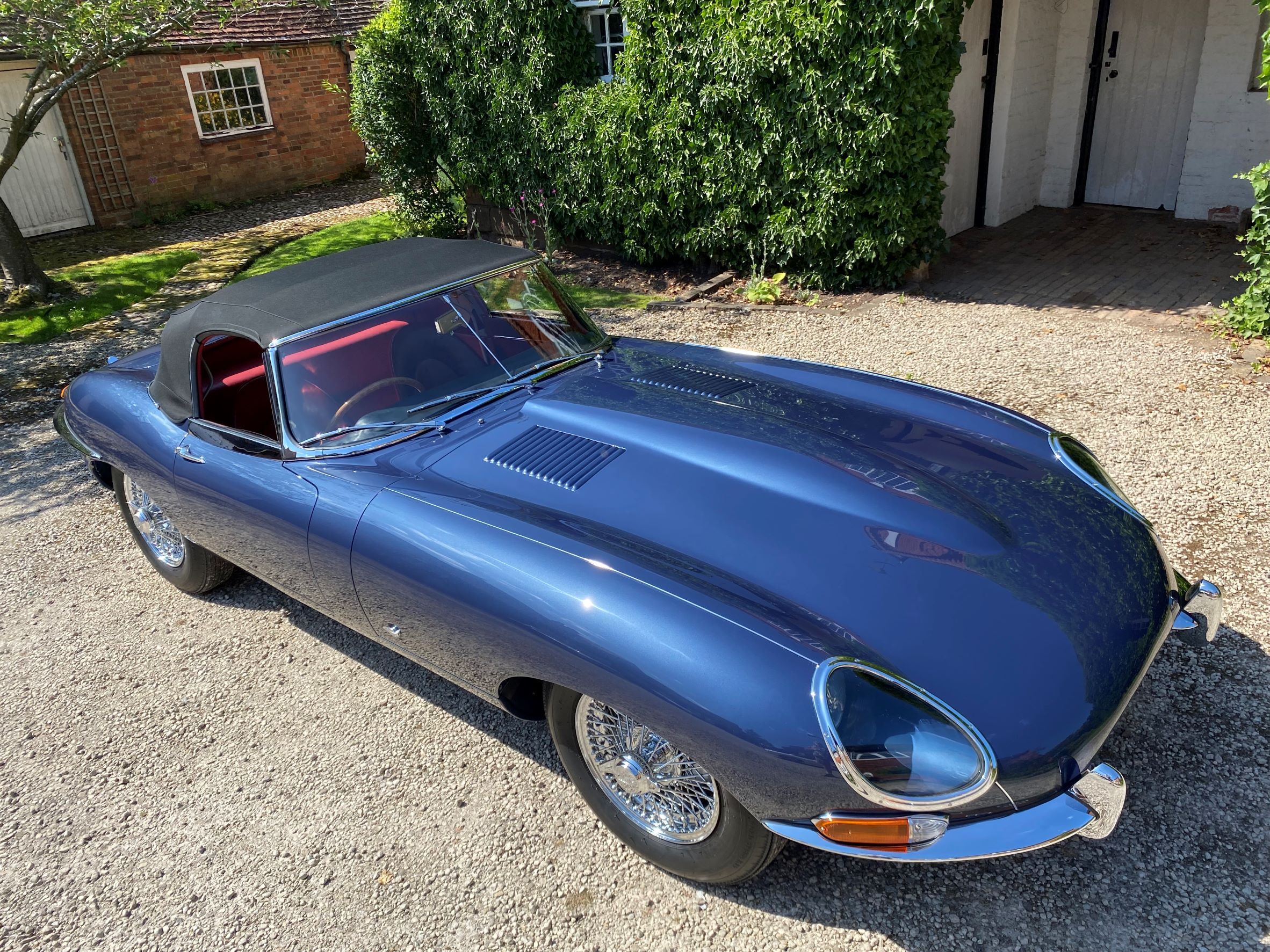 Sales
Sale of warranted, selected Jaguar E Types - from Concours to project cars, from rare 1961 to the last series.â â I bought my first 'XKE' in 1989. Several cars now in stock with access to many more.â  With a background in Body Design I prefer to source and supply original bodiedâ cars where possible. Please see the sales page on my website for current and some past cars.â 
2021 saw the finishing of my 1961 outside lock roadster - it was placed first at Blenheim combined Jaguar car clubs' concours, and runner up in its class at Salon Prive!

Sourcing
You can engage me in sourcing your aspiration Jaguar from anywhere in the World. Proven expertise in sourcing from USA, Canada and Europe over the last 30â years. Tell me what you are looking for, the derivatives are complex to follow so Iâ can guide you through models, features, change points,â  specs and values. I can buy for you and uplift suitable cars to your standard and specification. Registered and road ready of course!

Authentication
My background is from 31 years in Engineering Design at Jaguar Cars culminating in the role of Programmeâ Manager for the E Type Reborn Project. I personally oversaw the build and specification of the Reborn "Launch Car" (see 2017 Octane), and have achieved concours wins with self prepared Series 1 and 3 E Types. Let me guide you regarding authenticity and originality of these amazing cars!

Bodyshell Restoration
I can now connect you with Jaguar E Type Series 1 & 2 Bodyshell restoration to the highest possible standards. During my time at Jaguar Heritage / Classic I developed the body restoration methodology(given 30 years of Jaguar Body Engineering background) that was applied to the E Type "Reborn" cars. The first example of this is shown on the front cover of Octane June 2017. The skillset and knowledge required to work to this standard in sheet metal, minimising the level of surfacing and shaping work required in paint, takes years to perfect. That skillset can now be used to restore your E Type bodyshell using tailor made jig and gauge facilities to ensure that the finished body not only needs little or no paint shop resurfacing, but checked and adjusted so that the all important original components fit. This is the only way to achieve the fit and finish requirements needed for the highest standard of rebuild - Concours, Show or just your "Best" car.