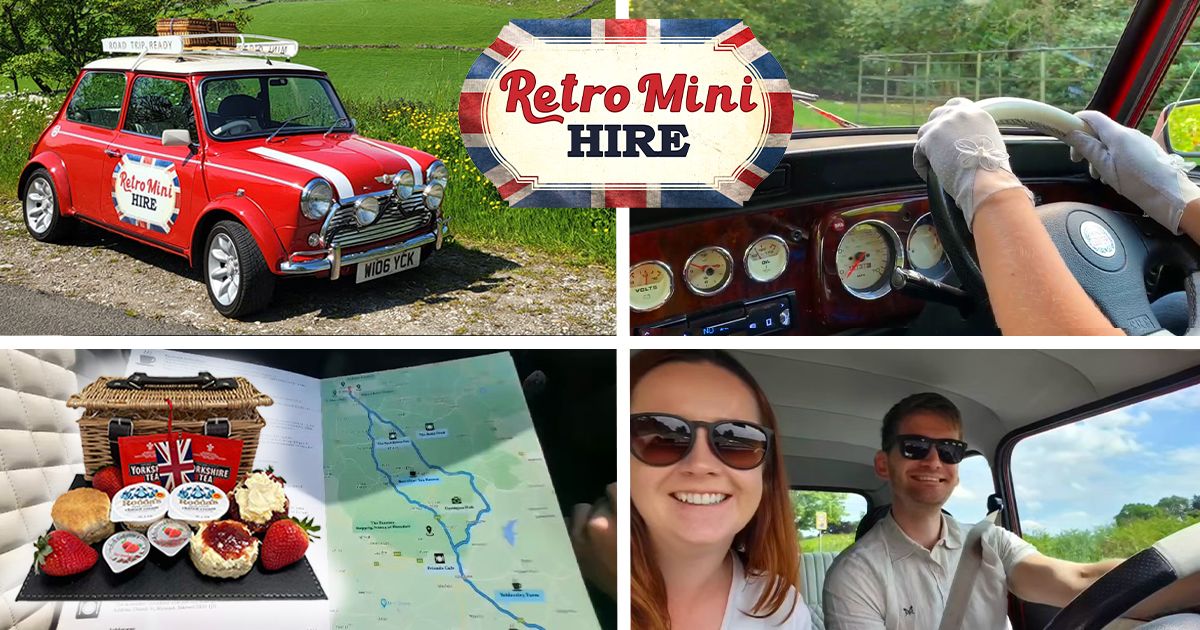 The classic Mini is the MUST-DRIVE iconic British motor of all time.
Our SELF DRIVE classic Mini 'Matilda' is pefect to get you beind the wheel of a 'real' Mini for a retro road trip adventure around the Great British countryside.
Grab the keys, the map, cream tea hamper and go go go...