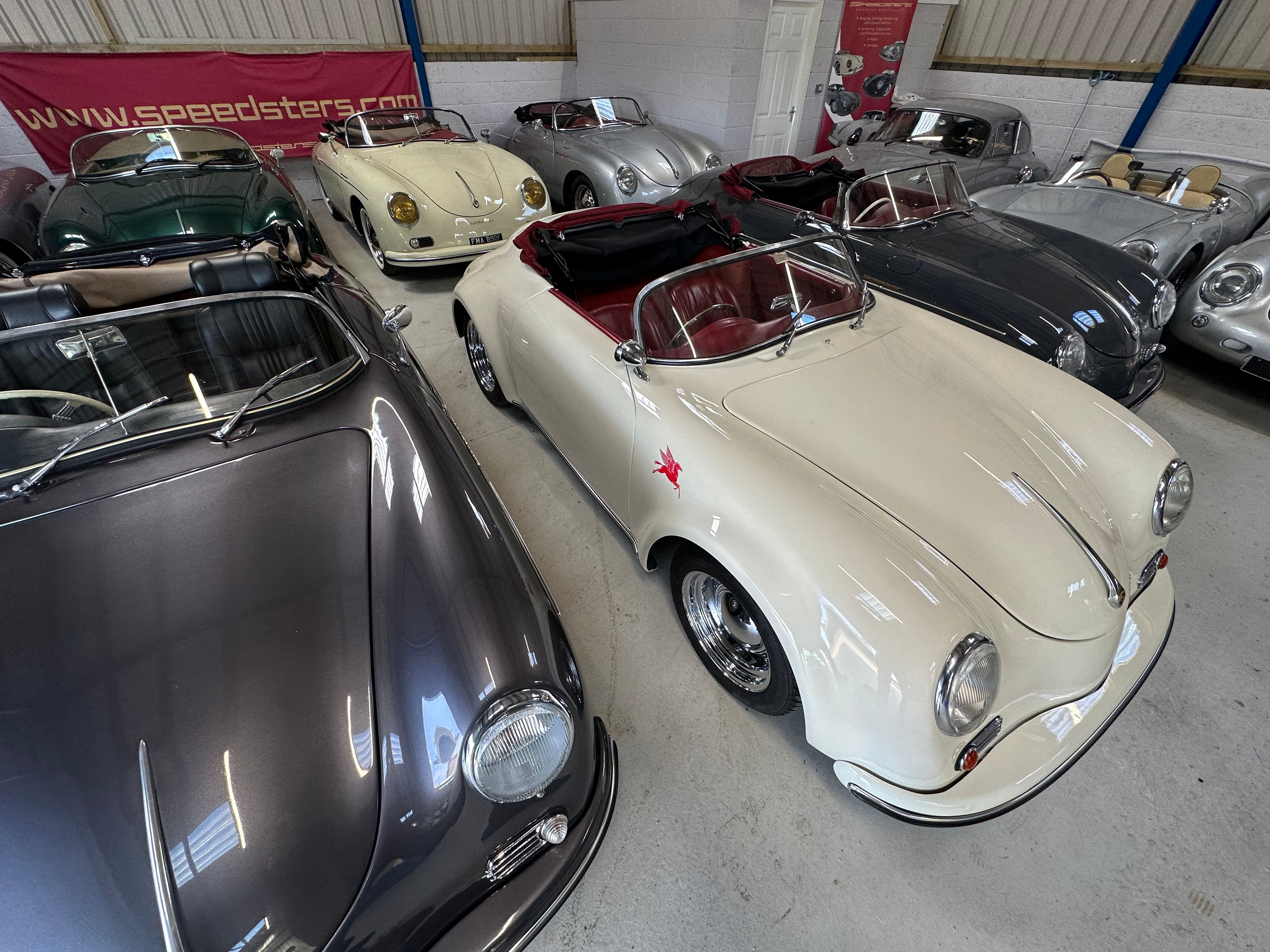 The home of all things Speedster, we buy and market the iconic Speedster replica.
What is a Speedster?
During the second world war Ferdinand Porsche designed the Volkswagen Beetle (The people's car) this became one of the most recognisable vehicles in history, millions were produced and used worldwide. Following on from the success of his Beetle Ferdinand utilised his engineering and design knowledge with the creation of his first namesake the now iconic 'Porsche 356' which was an instant hit. As an incredible engineer, businessman and Entrepreneur he wanted to launch his little German sports car in the United states but needed something very special to entice the post war 50's James Dean youth. The Porsche 356 Speedster was born! Thetwo-seater normally aspirated rear engine little sports car hit the US like a whirlwind and propelled the Porsche brand to the world's leading car Manufacture that we see today. The 356 Speedster was a stripped out convertible version of the 356 coupe. Its low sleek windshield and little bucket seats made this lightweight sports car into an icon of beauty and encapsulated the 1950's vibe perfectly. This pretty little car the evolved into the 911 which is still going strong today. By the 1980's Speedsters were very scarce, due to being made in limited numbers over just a two-year production run. This meant that only a select few were lucky enough to own one, today surviving Speedsters command between £0.5-£1M . It was at this point that someone realised the engineering similarities between the Speedster and the beetle. With the body of the beetle removed and a shortening of the chassis a fibreglass Speedster body could be fitted over the beetle's chassis, engine and gearbox. The Speedster replica was born! Various companies around the world started production most notably Chesil Speedsters in the UK and Vintage Speedster in California. Today these companies continue to produce these iconic Speedsters and Speedster.com proudly represent all of this brands in the heart of the UK under one site.