1960 TVR Grantura MKIIA L/N, Adrian Liepins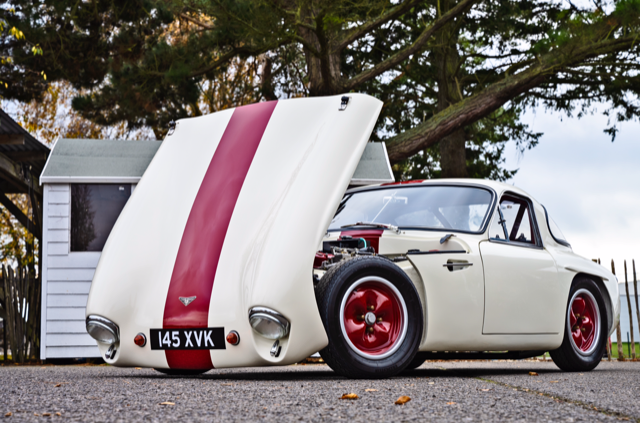 1960 TVR Grantura MKIIA L/N, Adrian Liepins
When Adrian discovered this car in a barn back in 1995 he knew it was a TVR, but wasn't sure which one. That didn't stop him snapping it up, and it was only later did he discover that it boasts a rather interesting history.
"It was originally built and raced by John Brown, and is one of just four cars to feature a factory lightweight chassis and body," Adrian explains. "Power comes from a Stage 3-tuned Coventry Climax engine - obtained from Colin Chapman whom John knew, hoping it would make it fast!"
The legendary racing driver, Jim Clark, gave it a try and described it as 'the worst car he'd ever driven' - fast in a straight line, it wasn't so good around corners. It still won some races, though, before its competition career ended in 1967 and it was parked up in the barn. Adrian came across the TVR during preparations for his wedding, and after it spent time in various garages he was able to start on the restoration about six years ago.
The work cost a lot of money, he says, but was absolutely worth it. It was overseen by a local specialist who was once a TVR dealer, with areas such as the bodywork, chassis, engine and special magnesium wheels delegated to experts as required. Returned to the original John Brown specification, the only additions are a heated front windscreen, seat belts and a roll cage.
This is a very special British sports car, and Adrian's careful restoration certainly impressed its original builder. On seeing a video of the car, John said: "…apart from the red cam cover and 58 years it could be yesterday. It's a credit to you."