1965 MG B, Mike Pim-Keirle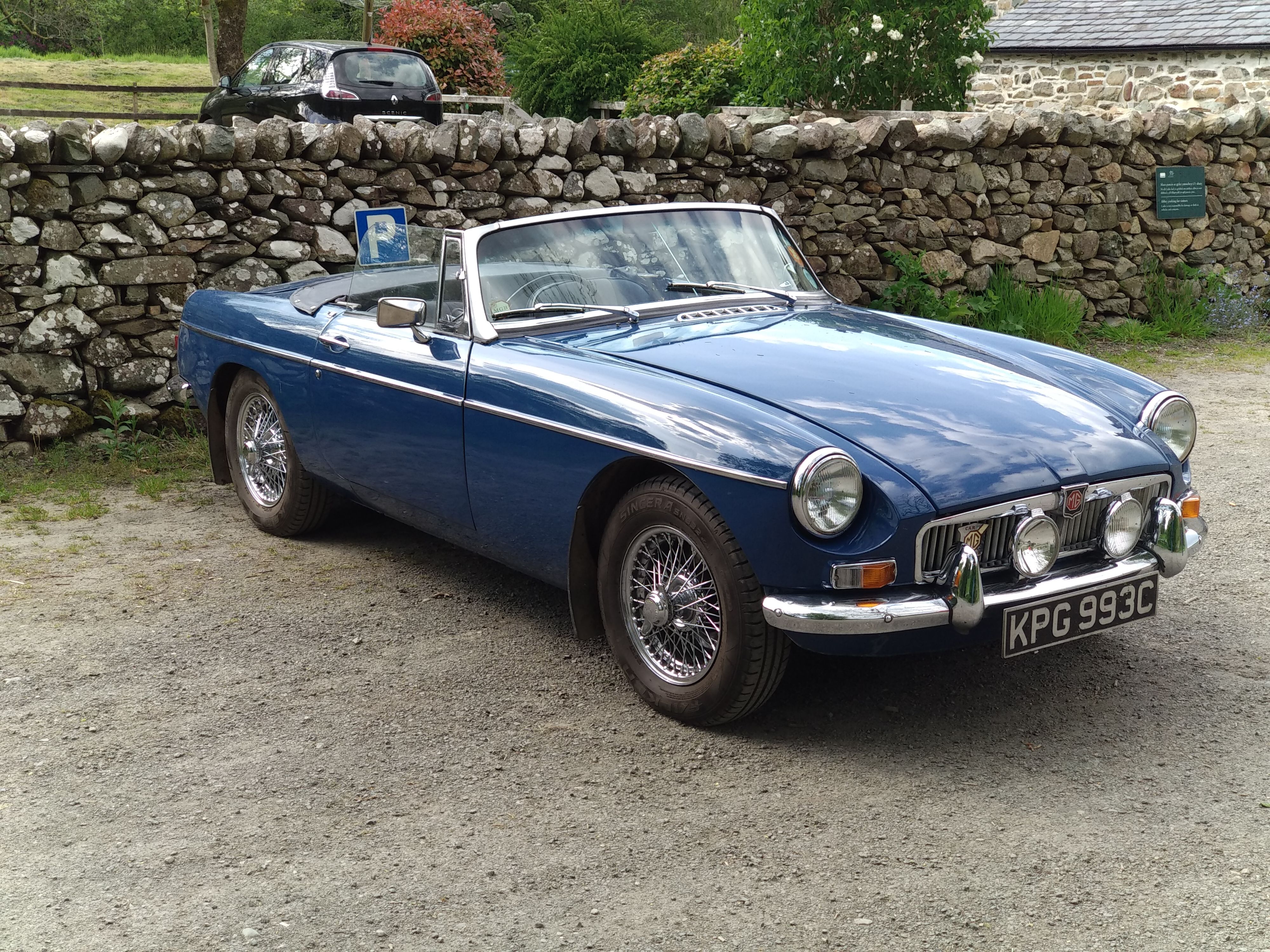 1965 MG B, Mike Pim-Keirle
KPG 993C was first registered on November 12th 1965 at Surrey Council Offices. Almost exactly 20 years later, Mike became her keeper, the 5th since 1977 when DVLC was formed, though no doubt there had been many before that.
For the first ten years Mike used the MGB on his daily 24-mile commute. Over this time, he didn't consider it a classic, just an old car he happened to like. Although he kept it regularly serviced and maintained, he didn't bother to keep records of what was done.
Mike has completed several updates including a new crackle black dashboard, replacement original steering wheel, all trim panels and carpets replaced, and a new floor pan fitted. Reclining leather seats from a slightly later model have been installed – he's not a purist and they are more comfortable than the pre 1968 ones.
In the early 2000's Mike made the first of many overseas trips in the car, driving to the Gironde in France, 350 miles from the nearest channel port. It was packed to the gunnels with provisions. Mike jokes: "To be fair, it was a Naturist Holiday, so clothing was minimal!"
In 2010 Mike treated the car to a full professional re-spray in the original Mineral Blue. The bodywork wasn't in bad condition, but over the years it collected the usual small dings, stone chips, and minor rust areas and although he had always regularly touched in any blemishes, the car was beginning to look as though it had measles.
Mike says: "Somewhat to my surprise, of all my cars, the MGB provides me with the greatest "Smiles per gallon" ratio. At the end of the day my dear old MGB still gives me the greatest overall enjoyment. It also draws the largest admiring crowd around it when parked."