1969 Triumph Vitesse, Simon Stephens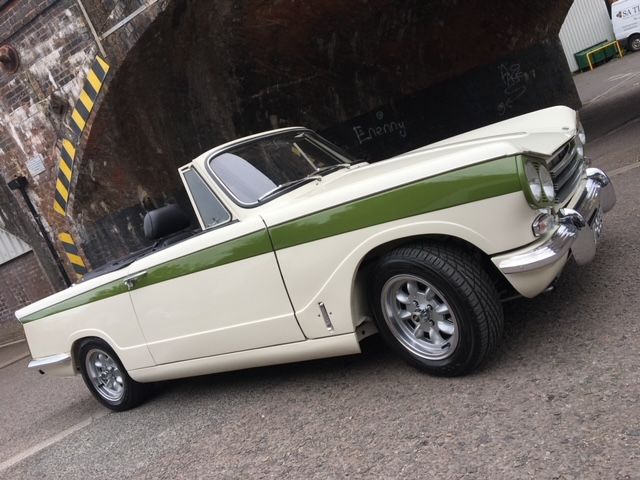 1969 Triumph Vitesse, Simon Stephens
"I particularly wanted a Vitesse and found this one on an internet auction site," explains Simon. "I bought the car without seeing it, which is always a risk, but even though I knew it was a bit tatty it looked 'right'."
That was back in 2010 and since then Simon's sporting Triumph has been transformed into a superb example.
Having driven it in 'as bought' condition for around eighteen months, he then embarked on a ground-up restoration that also included plans to bring it into the 21st century. It would take seven years to complete, but the results speak for themselves. "I did most of the mechanical work myself, and used specialists for areas such as bodywork and fabrication," he adds.
There is still the original straight-six engine under the bonnet but it now sports fuel injection along with a Rotrex supercharger. The impressive 201bhp it produces is rather more than when this Vitesse left the factory more than fifty years ago! And Simon has added some further modifications in the form a Ford 5-speed gearbox and a limited-slip differential.
All of that work has certainly paid off, because when the car was displayed at the Triumph Sports Six Club's international show back in 2019 it took the prizes for best modified car and car of the show. Those awards were well-deserved, and reflect the time and money spent on this cracking Triumph. "It has also been the subject of an eight-page article in Practical Performance magazine, and always gets plenty of attention at shows" adds the owner.
Launched in 1962, the Vitesse was fitted with a 1.6-litre straight-six engine with a larger 2.0 unit with 95bhp offered from 1966. The Mk 2 was introduced two years later, and more than 51,000 were sold in all.