1972 Aston Martin DBS V8, Adrian Howells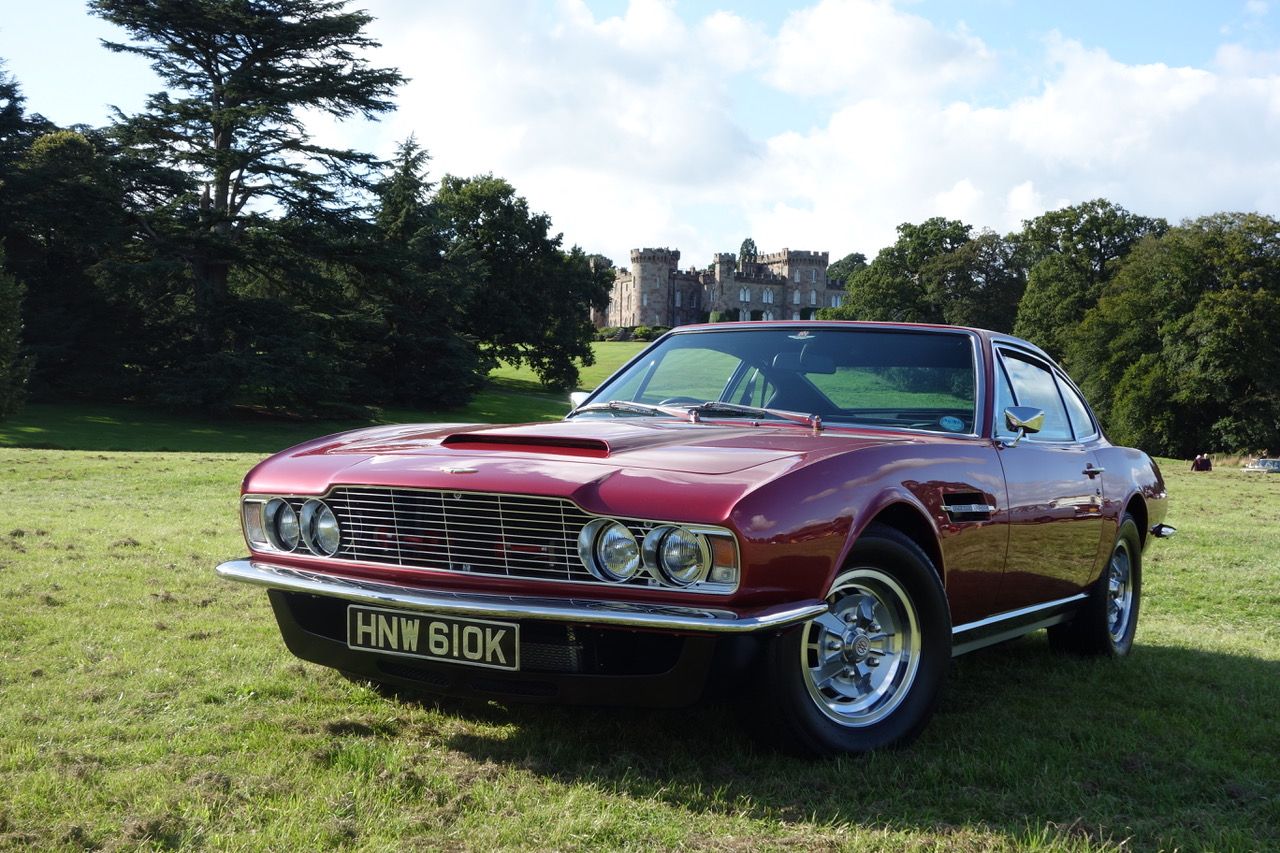 1972 Aston Martin DBS V8, Adrian Howells
Launched in 1969 the Aston Martin DBSV8 cost £8749 and was hailed as the world's fastest saloon car at the time, with 0-60 at 5.9 seconds and a top speed of 169 MPH.
Built at Newport Pagnell in the UK, the car was designed in house by William Towns in 1966. It had a Harold Beech box section chassis with steel superstructure and aluminium body.
It was launched in 1967 at the British Motor show in Earls Court with the original Aston Martin 4.2 6 Cylinder as the DBS. Then eventually re-launched after a two year wait with the Tadek Marek designed 5.3 V8 as the DBS-V8.
Adrian bought this car in 2001 from its second owner and started a sympathetic restoration trying to preserve as many of the original parts as possible.
He explains "I have since upgraded the exhaust to Vantage Spec (Stainless) from the Manifolds back. The original Bosch Fuel injection has also been upgraded to EFI which now gives better start/ stop improved economy (up to 100% more efficient) and a smoother power delivery with power up by approximately 20%."
The Interior patina has been retained with only the seats needing new internal cushions, leather balm and lots of TLC.
In 2018 the car underwent a bare metal re-spray to alleviate the dents marks and dinks attained over the years.
Adrian adds "I have tried to do most of the work myself apart from the professional paintwork and re-chroming."