1985 Honda Acty, Philip Egan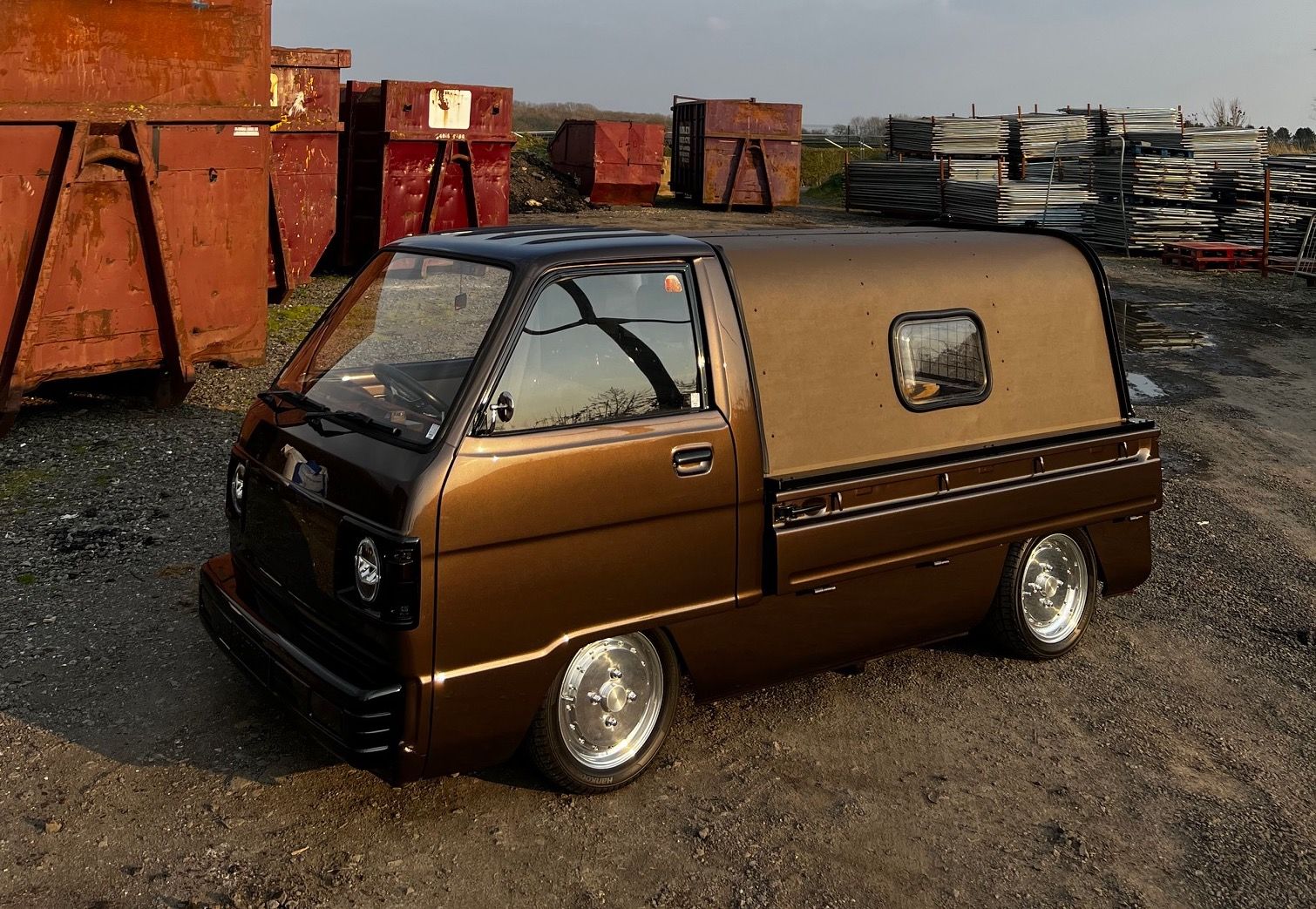 1985 Honda Acty, Philip Egan
Many people assume this is a recently imported Japanese Domestic Market (JDM) truck, but Honda officially launched micro-trucks in the UK in the late 1970s. Most famous of these is the original camper van used in the Sooty and friends Children's ITV series.
This particular vehicle was manufactured on 1st April 1985 and originally sold by Boston Motor Cars in Hyde. Philip took ownership in March 2016 and the mileage went around the clock on his faultless journey home - the clock only shows the mileage of his ownership + 100.
In the six years since he bought the truck, Philip has undertaken a mix of minor and major modifications including hydraulic suspension, custom fabrication, extensive body work, and a full respray at DC Customs.
Philip says: "Many people asked if I was going for a modern Japanese drift style but that has been done successfully many times by people across the globe, and I wanted to make the truck look as though it left the factory like that with only bodywork changes being obvious to people who know what standard ones look like."
Two years ago, Philip bought a donor truck to hoard parts from, but mainly for the aluminium canopy which was covered in mildew before he deep cleaned and polished it and moved it across to this truck. The donor engine came in handy after a piston rod worked loose in his original engine and smashed it to pieces in the middle of the 2021 show season.
He spent the winter completely renovating the aluminium canopy before vinyl trimming it and getting the fittings powder coated in gloss black. The truck was back on the road for the Classic Motor Show 2021.