1998 Bentley Turbo R, Aaron Patel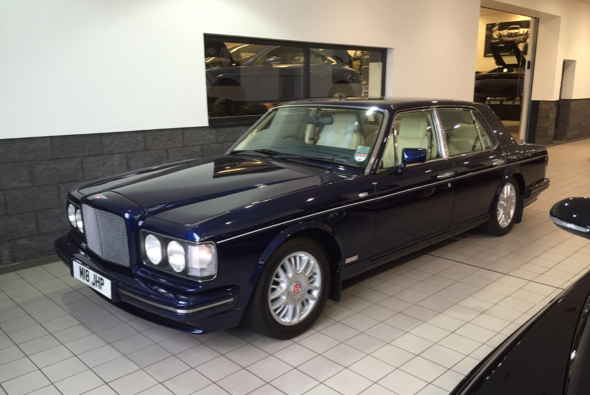 1998 Bentley Turbo R, Aaron Patel
Introduced in 1985, the Turbo R (the R stood for roadholding) was an imposing machine that combined strong performance with outstanding comfort and luxury. The owner of this superb example always wanted a Bentley, and bought the car you see here around fifteen years ago.
"It was for sale privately, and I knew it was going to need a full restoration," explains Ozz. "The mechanicals were very sound, but this isn't a car to be driven when it looks scruffy so work started almost immediately. My son Aaron and I did a lot of the initial work, stripping down the bodywork before sending it away to a specialist for the respray."
Never used in the rain, the big Bentley's paintwork is flawless and it looks just as good underneath, although you'll have to take our word for that! And take a look at the gorgeous interior and you'll discover that it's also in perfect condition. Ozz adds: "We sent it to a specialist upholsterer for the work to be done, with the aim of having it re-trimmed to factory specification. They did a fantastic job and it's something we are very proud of."
As for the mechanical side of things the car has only needed regular servicing, all of which is carried out by a local Bentley dealer so Ozz can be certain that it drives as well as it looks. He adds that he hasn't had a chance to drive it as much as he would like, although it has been used for plenty of weddings. And what a way to arrive at the church!
The Turbo R benefitted from a number of improvements over the years, including more power and the addition of adaptive damping for even better handling, and it remained in production until 1997.