1966 Chevrolet C10 Pickup - Joshy Hodson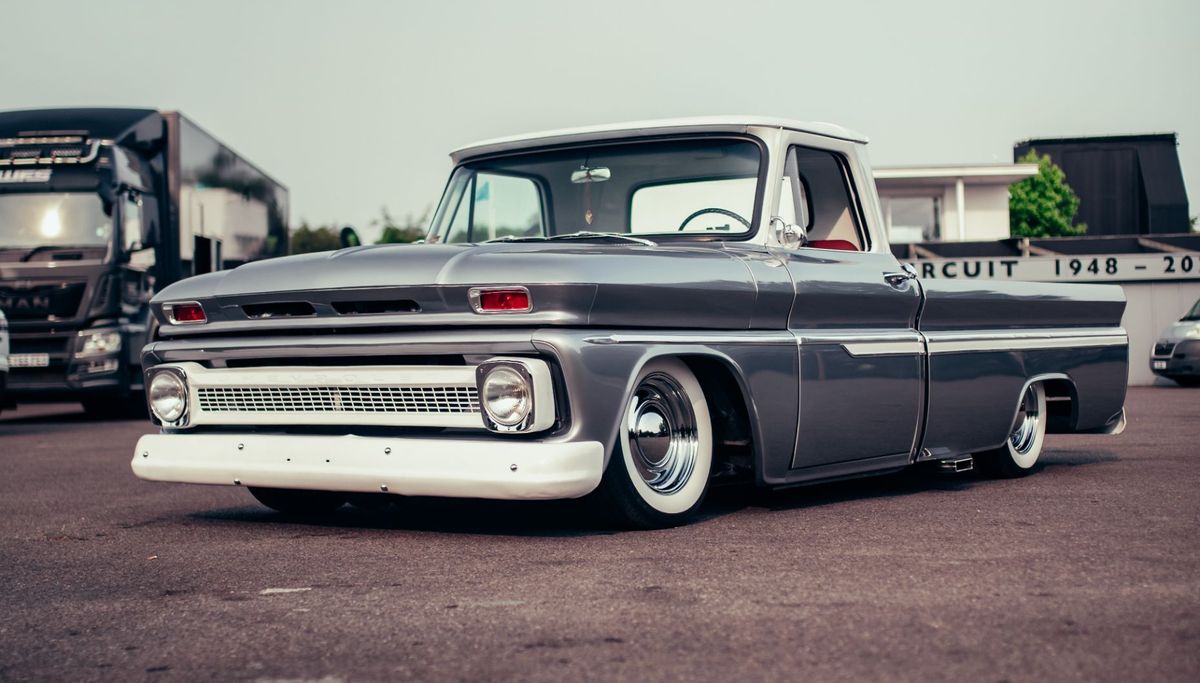 We love an American classic, so having this cracking pickup on this year's display is a real treat, especially when you discover just how much work has gone into it. And buying it was a big moment for the proud owner.
"I had wanted to own something like this since I was a kid, so to finally have one was a really big deal. I bought it in September 2021 and imported it from Ontario, Canada, and as soon as it arrived in the UK I started on the first build."
The work would take around four months and involved spending every spare minute and weekend tackling the bodywork, suspension, fuel system and a whole lot more. It was quickly becoming Joshy's dream car, and having it admired by Tim Shaw from Car SOS was the icing on the cake.
The owner goes on to say that the truck is named 'Gez' after his partner's grandfather. He sadly passed away during the project, but it was his tools that were used for much of the work so it's an important part of this classic's story.
The Chevy was certainly enjoyed, with more than 6500 miles covered on the way to car shows across the UK, but the project wasn't quite finished yet. Joshy had further plans for it, which would involve extensive work on the engine, air suspension system, interior and bodywork. It really was quite a transformation bringing it to the high standard you see here.
"It's been a huge journey since buying it with a lot of blood, sweat and tears and there's been a lot of help from family and friends along the way. Winning awards has definitely made it all worthwhile, though."