1975 MG Midget Jubilee - Michael Cohen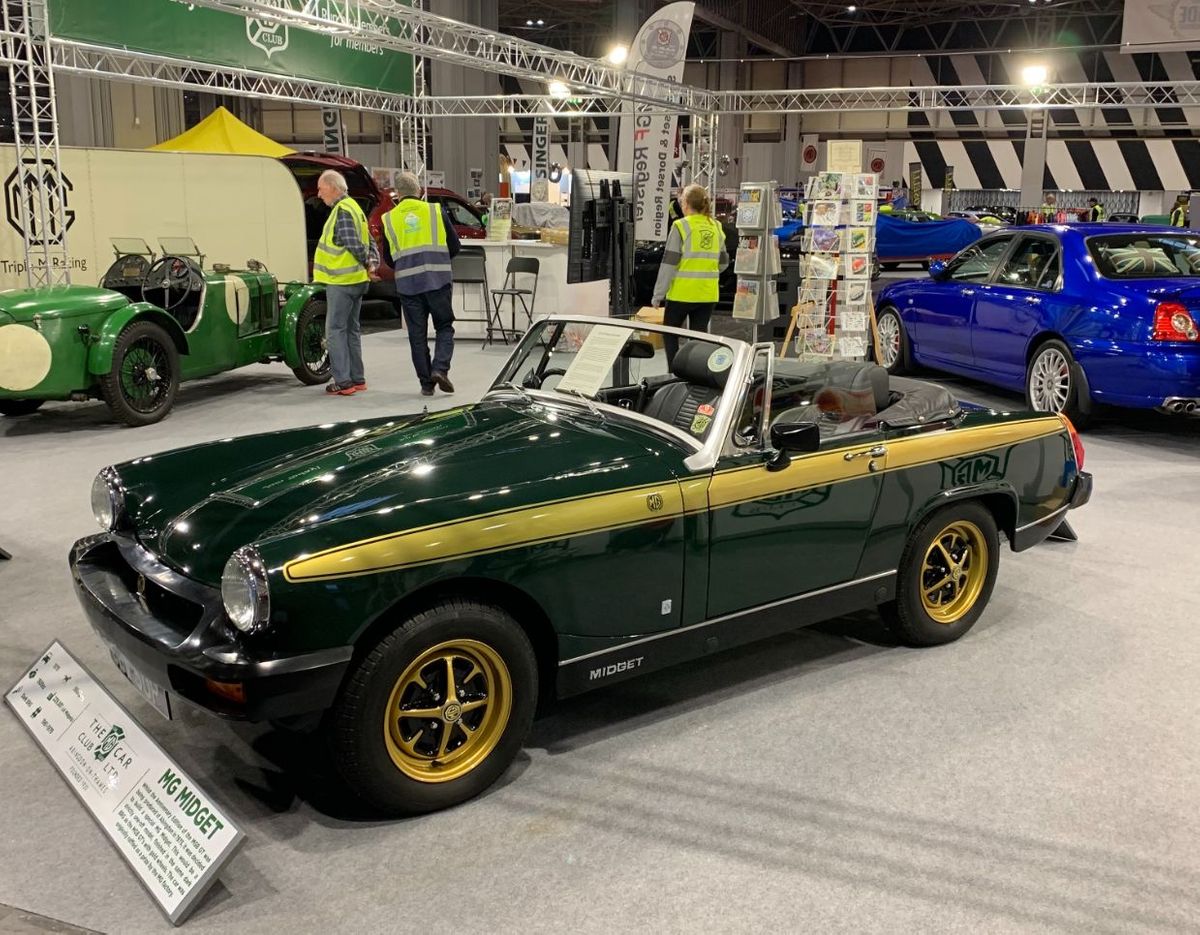 MG made more than 72,000 Midget 1500s between 1974 and 1979, but no other example is like the car you see here. Completely unique and with a tiny mileage, it's a car that's guaranteed to fascinate both marque enthusiasts and anyone that appreciates highly original classics.
"I've owned the car since 1976 having seen it advertised in a local paper" says Michael. "I bought it the next day, and although I did plan to use it occasionally I never got round to driving it and it then reached the point where the low mileage meant I couldn't really. Throughout my ownership it's been stored in a protective 'bubble'."
Built as a standard Midget at Abingdon and intended to celebrate MGs fiftieth anniversary it was then taken to a separate area of the factory where it received the unique parts including re-painted Rostyle wheels, an MGB GT Jubilee steering wheel, gold stripes and a dashboard plaque. Offered as a prize in a raffle for employees, the winner couldn't drive!
It was then sold to a local Leyland dealer, Hartwells of Oxford, and after being sold to a collector it then ended up in Michael's hands. It had covered just 74 miles at that point, and he has added just 102 more in the last four decades which makes the Midget rather unusual. He also says that it's never been washed or wet in that time.
The owner adds that he has documentation that confirms its identity, including some from those involved in building the car all those years ago, which only adds to the delightful history. And apart from a new battery and stainless steel exhaust it is exactly as it left the factory, including the New Racing Green paintwork. It really is a special car for visitors to admire.