1976 Hillman Imp - James Williams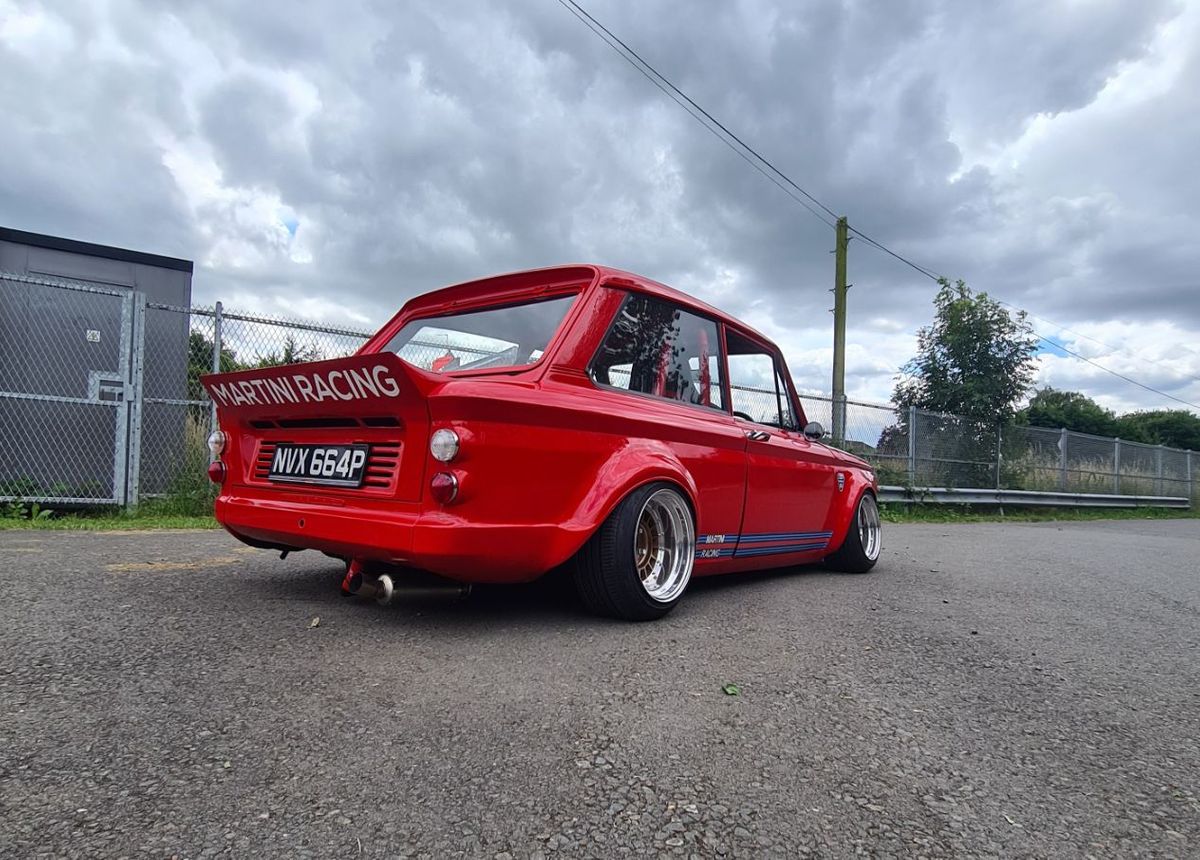 This year sees the Hillman Imp celebrating sixty years since its launch, so it's appropriate that we should have one here. Very much cherished by its owner, it's not exactly how this innovative small car left the factory.
"I've named it 'Rosie' and it was my first car back in 2007" says James. "I wanted something that I could work on and make my own, and when I saw the Imp at a previous Classic Motor Show I knew it was what I wanted."
The car you see here was bought for £1000 from an online auction site and the wide wheel arches and red paintwork were definitely part of the attraction. Driven for a year, it was then sent to specialist Ben Boult at Corley Conversions for some tuning which involved enlarging the engine to 930cc and fitting twin carburettors. "It felt like a rocket-ship after that!"
What followed were plenty of memorable trips with wife, Vicky, and the car played a big role in the couple's wedding, but the Imp went on to achieve fame of its own. It won the UK leg of the Hot Wheels competition where it was judged by presenter and car enthusiast, Jay Leno, and American rap artist, Snoop Dogg.
The owner says it's now kept for shows and weekend drives, although it's undergone a few more changes. James's trimming skills means the interior has received attention and the characterful British classic now boasts a BMW motorcycle engine and air suspension. It's fair to say the people that built it all those years ago would be amazed by the transformation.
"It's a big part of our lives and always will be" adds the owner, and when a car has been cherished for so many years we're sure that all enthusiasts will understand that.