1991 Nissan Primera - Chris James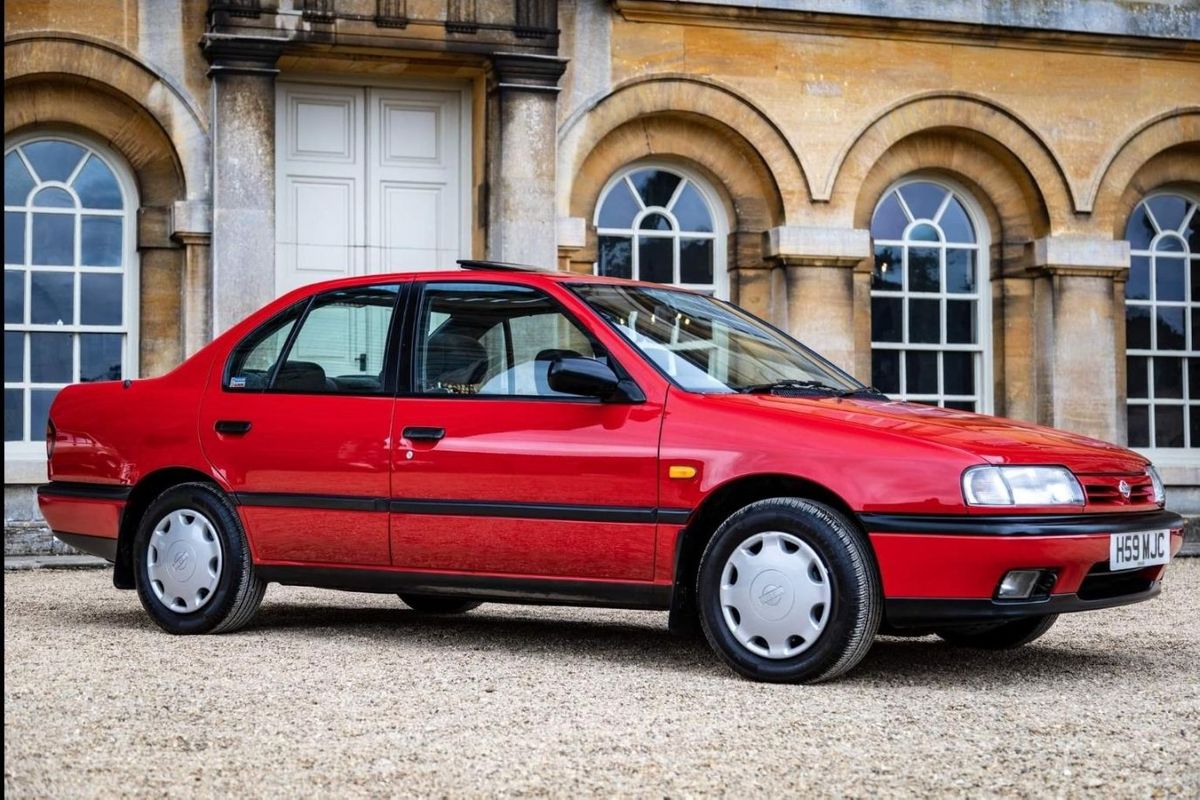 Built at Nissan's Sunderland factory, this model of Primera - codenamed P10 - replaced the popular Bluebird family car and would go on to sell in impressive numbers. The car here was made only six months after production began and is in stunningly original condition.
Bought new by a couple from North Wales, it still features the original dealer stickers, number plates and tax disc holder and despite being more than thirty years old has only covered around 40,000 miles. With so many of these cars no longer on the road, it's a proper survivor.
"I worked at the Sunderland factory more than twenty years ago and made seats for Primeras, so I've always had an attachment to them. I've owned quite a few of them but I was looking for a really good example of an early one. And being in such immaculate and original condition this car was perfect."
Chris had seen at the car at the Festival of the Unexceptional event in 2010 and purchased it in October that year. "The previous owner was considering selling and I kept in touch with him, and when he decided to let it go I just couldn't refuse." Unsurprisingly, he was keen to take it back to the show last year and was rewarded with the 'Retro Repmobile Trophy'.
Being in such superb condition it's no surprise that almost no work has been needed, apart from replacing the front section of the exhaust system. The current owner enjoys using the Nissan and is keen that it remains just like it was when new.
When you have a car as original as this one we can certainly understand why you wouldn't want to make any changes. It's a car that fans of Japanese classics are really going to enjoy admiring.