1991 VW Golf G60 Synchro - Harry Chodha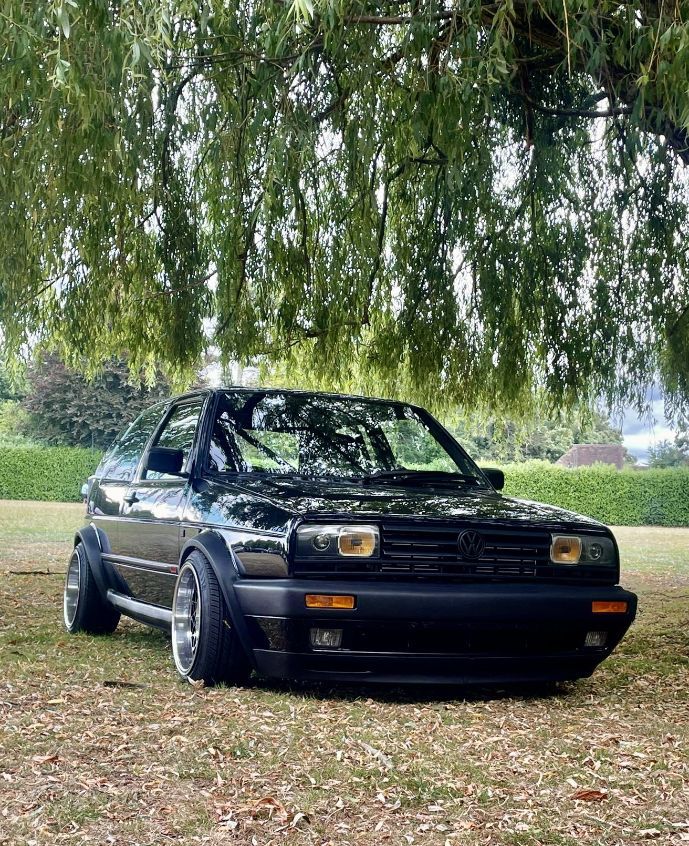 The owner is a real fan of VW Golfs from this era, and while his car was already rare with just a handful made it's safe to say that none of them left the factory with a specification quite like this.
"I set out to build my dream Mk2 Golf and found the perfect platform when a friend was selling this G60 Synchro. Purchased around five years ago I put a lot of time and thought into the project." Harry's estimating that around £60,000 has been spent so far but that sum has bought some very tasty upgrades…
Beneath the bonnet is a 1.9-litre engine that features uprated forged internals along with bespoke cooling and engine management systems. All of the work means it now sends a mammoth 525bhp and 622Nm of torque to all four wheels via a 6-speed Quaife transmission. This is one very quick car!
The mechanical work didn't stop there with the Golf boasting a KW suspension set-up with uprated polyurethane bushes and beefy Tarox brakes to cope with the huge increase in performance.
This G60 is special on the inside too, with digital instrumentation, Recaro A8 Gen2 seats with a unique finish, carbon-fibre internal parts and a roll cage. The exterior boasts the likes of custom lighting, Borbet B wheels and some components made from 24ct gold. Such a detailed approach meant the rebuild took three years to complete.
Harry drives the car regularly, enjoying taking it to shows where it naturally gets plenty of attention, but he's not quite finished with the project yet. "I've got more plans for it and over the winter I'll be looking at taking it to a whole new level of performance." Already a simply epic transformation, we can't wait to see what the owner does next.