1999 Toyota MR2 - Darren Letts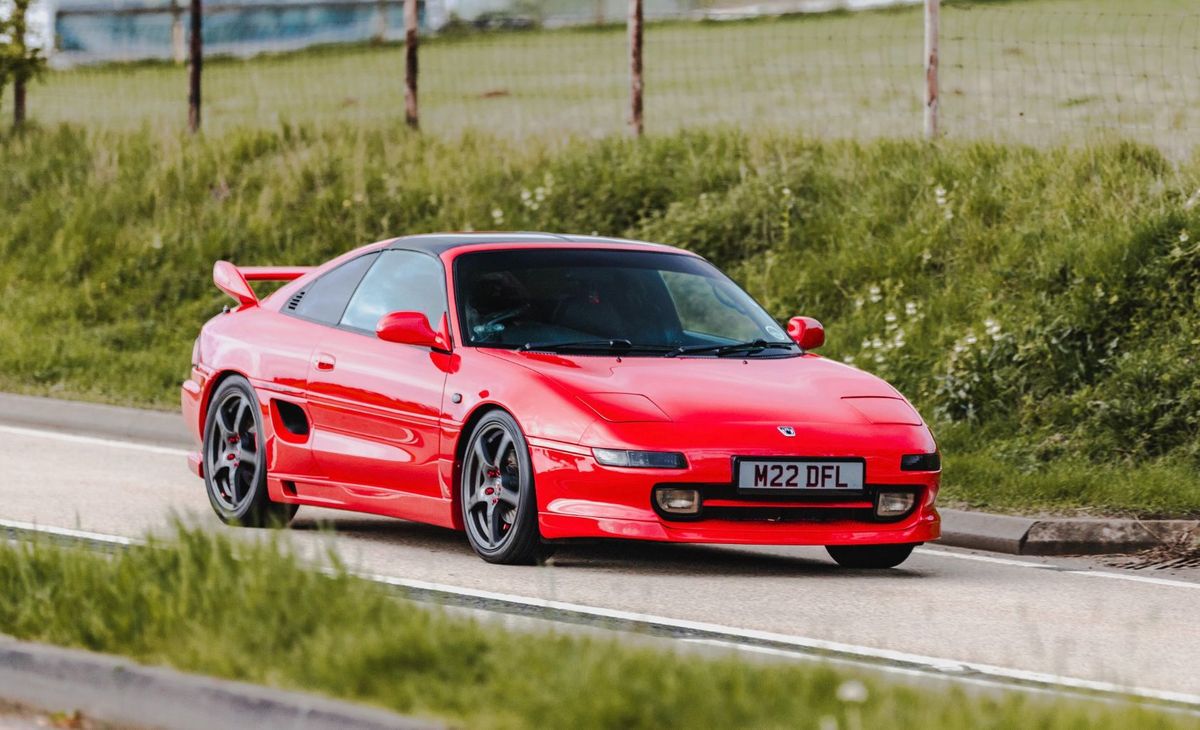 This is Darren's third MR2, the previous ones having been sold as family life took up more time, but as a fan of the '80s and '90s car scene he doesn't think classic car ownership gets better than this.
The example you see here certainly looks purposeful thanks to the body kit and eye-catching paintwork - a favourite colour chosen by the owner - and it's been quite a journey during the nine years of ownership.
"I'd bought it as a fortieth birthday present to myself and spent a lot of time on styling it to my own taste. Then in January 2020 I lent it out for a film shoot but the paintwork got damaged afterwards, and I lost heart a bit." Covered up and left parked, the COVID pandemic then hit which seemed a good time to undertake a major restoration.
The owner stripped the MR2 down, undertook some minor corrosion and mechanical repairs that included a replacement exhaust system, and chose that special colour for the re-paint. It is actually a Mazda colour - Velocity Red - that the owner really liked on a previous car.
"My plan was to get it into the best condition I possibly could and although there are still a few small jobs to do I'm very proud of how it looks. My wife loves it, too." We think it is a cracking example of the desirable coupe and it comes as no surprise to discover it's won a few trophies during Darren's ownership.
The first MR2 was launched in 1984 with sharp looks and dynamics that soon attracted a legion of enthusiasts. Five years later came this second generation model with more rounded styling and a raft of mechanical upgrades, and it proved just as popular.