28 Jul 2021
Entries are open for the Lancaster Insurance Pride of Ownership Autumn final 2021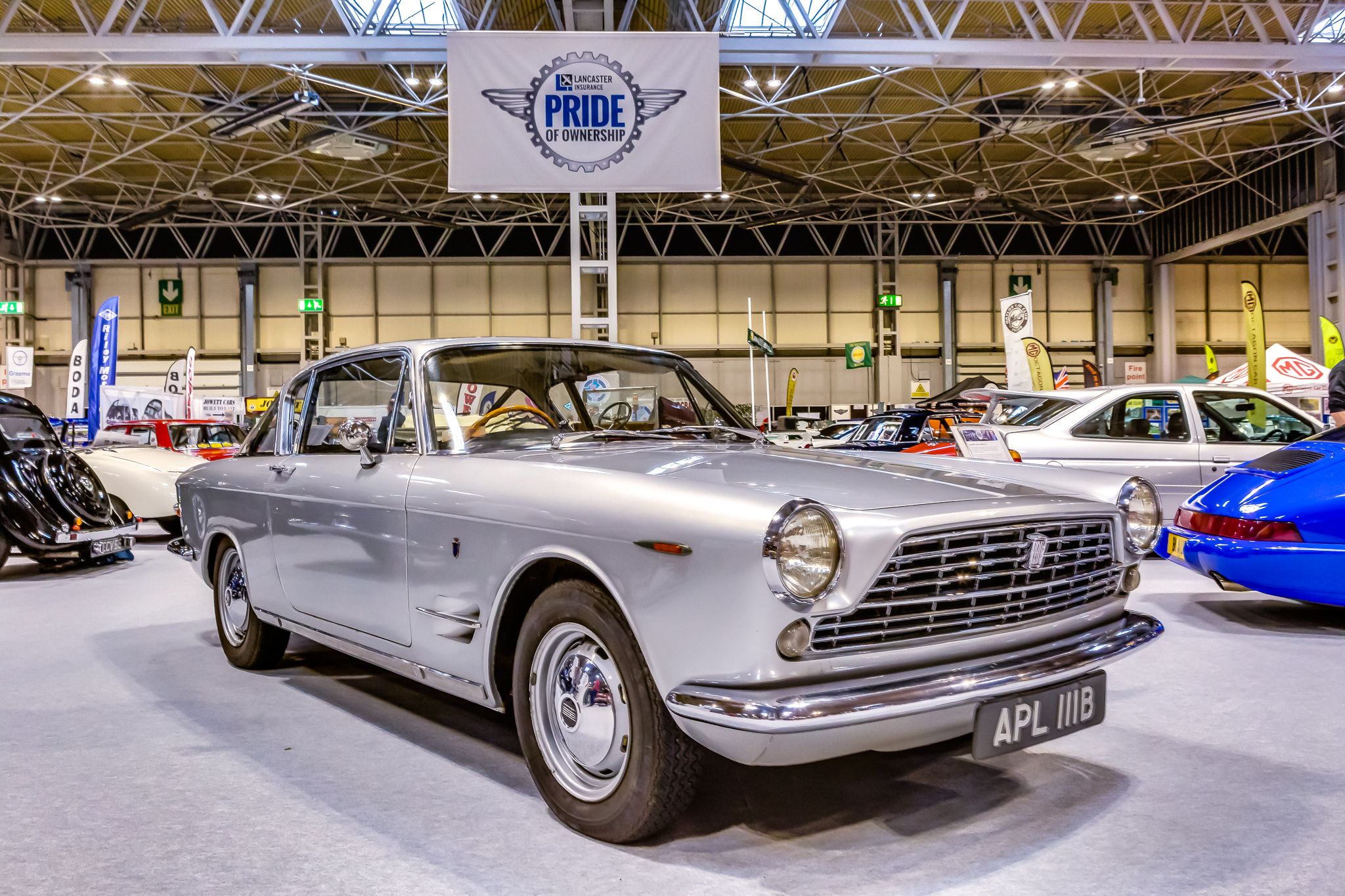 The Lancaster Insurance Pride of Ownership returns to the halls of Birmingham's NEC for its autumn final at this year's show.
Private individuals are now invited to enter their classic car into the hugely popular competition with only 16 instead of the usual 20 cars invited to take their place on the hallowed carpet to win the visitors' votes from Friday 12 to Sunday 14 November.
Show director Lee Masters said: "To keep our visitors and owners safe, this year's final has been capped at 16 cars with a walkway through the stand so that people can view the cars without the need to get too close to others. This means the competition is fiercer than ever for 2021."
Open to classics manufactured before the 31 Dec 2000, owners can only enter one car per competition by submitting the entry form and two images, including one full picture of the car.
Rather than a concourse competition, it's the journey the owner and the car have shared that will sway the judging panel as well as the standard of the vehicle. All finalists receive two tickets for each of the show days, free parking throughout and a commemorative certificate.
The winner and two runners up all receive trophies and a year's free car insurance from Lancaster Insurance up to the value of £250 (T&C apply). The overall winner will also be offered the chance to display their car at the next event held by the organisers – as well as the obvious bragging rights!
The last final to be held in the halls was won by Ted Brookes' 1961 Morris Minor Million, with the 2020 competition heading online where Paul Hibbert's 1972 Porsche 914 took the trophy.
The 2021 spring final was also held online, due to the postponement of the Practical Classics Classic Car & Restoration Show, with the extremely rare 1985 Honda Acty TN550 owned by Phillip Egan winning the vote.
Andrew Evanson, Senior Operations Manager of Lancaster Insurance, sponsors of the Pride of Ownership, said: "The beauty of the Pride of Ownership is that you can never call who the winner is going to be. The final is always blessed with such a diverse line-up of cars, and it will be great to see the visitors back in the hall deliberating which of our finalists gets their vote!"
The winner's circle boasts a fantastic mixture of cars including John Smith's 1964 Volkswagen Type 2 Deluxe Microbus, Rob Sargent's 1969 Ford Cortina Savage, Paul Clappison's 1972 MGB GT, and Simon McNamara's 1983 VW Golf GTi Mk1.