Standard Motor Club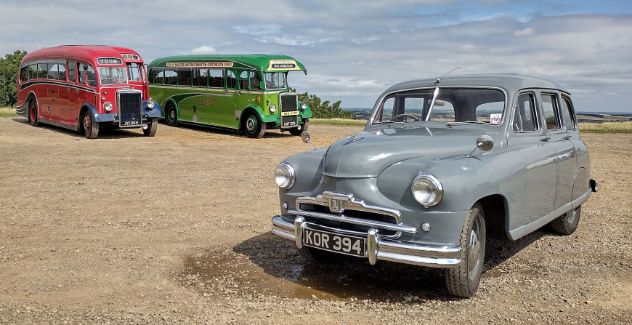 Standard Motor Club
Immerse yourself in the elegance of vintage vehicles as the Standard Motor Club proudly presents a selection of classic Standards. Experience the beauty of the 1934 Standard 16 and its partner, the Avon-bodied Standard Flying 16 from 1936, a rare exemplification of the collaboration between Standard and Avon Bodies. With their original straight-six engines, these cars harken back to an era of luxury, rivalling SS Jaguars of the time. Discover the rich history and craftsmanship behind these machines, owned and cherished by enthusiasts.
Next in line, witness a meticulously restored Standard 16, saved from an unexpected fate as an engine donor for a Jaguar. Restored to its original glory, it stands as a testament to preservation and dedication to authenticity. Join us in eagerly awaiting its transformation into a pristine vintage beauty by November.
Adding a modern touch, the display includes a stylish black 1957 Standard Eight Gold Star model, a facelifted version boasting modern features. Explore the journey of this model's evolution and its resemblance to the American-market Triumph Sedan, forming a unique pairing.
Lastly, gaze upon the 1952 Standard Vanguard Estate Car, featuring the distinct bodywork crafted by Mulliners Ltd. of Bordesley Green in Birmingham. This showcase of impeccable craftsmanship emphasizes the era when Mulliners and Standard formed a perfect partnership, showcasing their prowess in design and manufacturing. Don't miss this opportunity to delve into the automotive heritage and witness the stories of these timeless classics.
Cars on Display:
Standard 16, 1934
Standard / Avon Flying 16, 1936
Standard Vanguard Estate, 1952
Standard Eight Gold Star, 1957