Barnsley Bill' Smith's 1954 Kaiser Darrin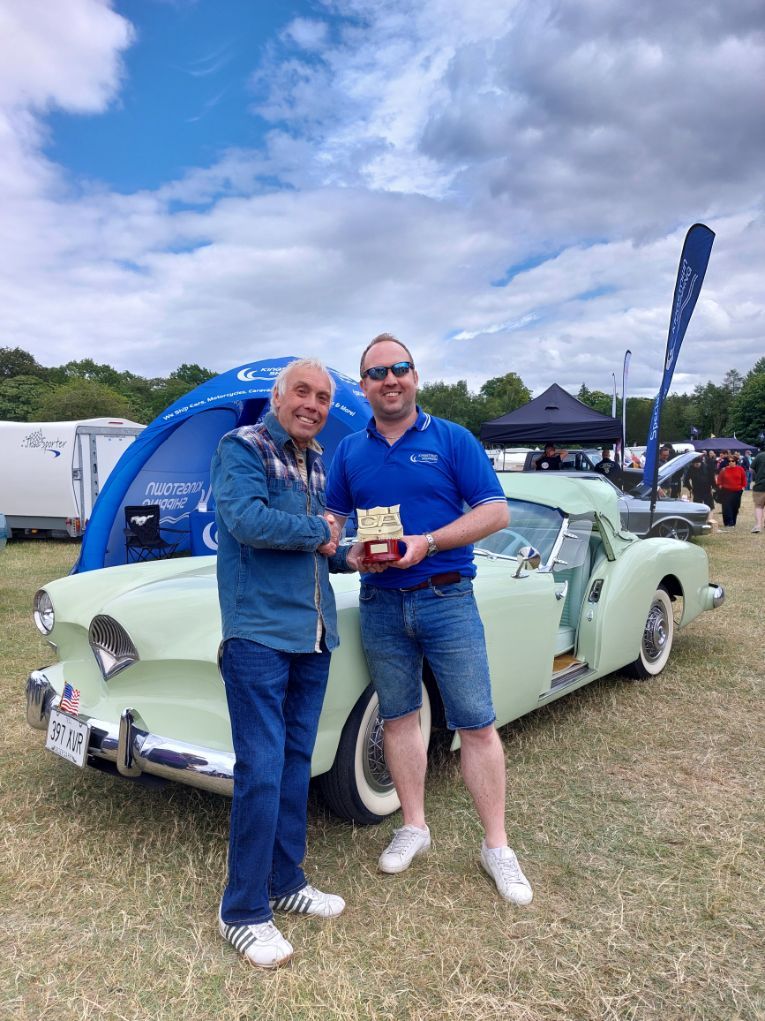 The third heat winner of the Classic American Car of the Year competition 2023 is a very unusual vehicle, but may well be familiar to readers, as it was featured in the February 2022/CA370 issue: a 1954 Kaiser Darrin, belonging to 'Barnsley Bill' Smith. What's all the more remarkable about Bill and his Kaiser is that he drives it everywhere, indeed, he drove it to the Stars and Stripes show that very Sunday he picked up the gong!
The unusualness of the car is what attracted him to it and not only is it a super-rare car, but the colour is quite extraordinary too and is called "Pine Tint". Powered by a 161 cu in straight-six motor, the body is made from fibreglass and the doors slide forward into the front wings. Bill was lucky enough to source this unique car from the states, where, despite being a Pennsylvania car, it had spent time as a museum exhibit in St Louis. Great for a car's condition, but a nightmare when it comes to recommissioning, as things like brakes and petrol tanks require attention. What a lovely and unusual car, it will no doubt be the talk of the town when its on the Classic American stand at the show.