Danyel Mills 1976 Cadillac Eldorado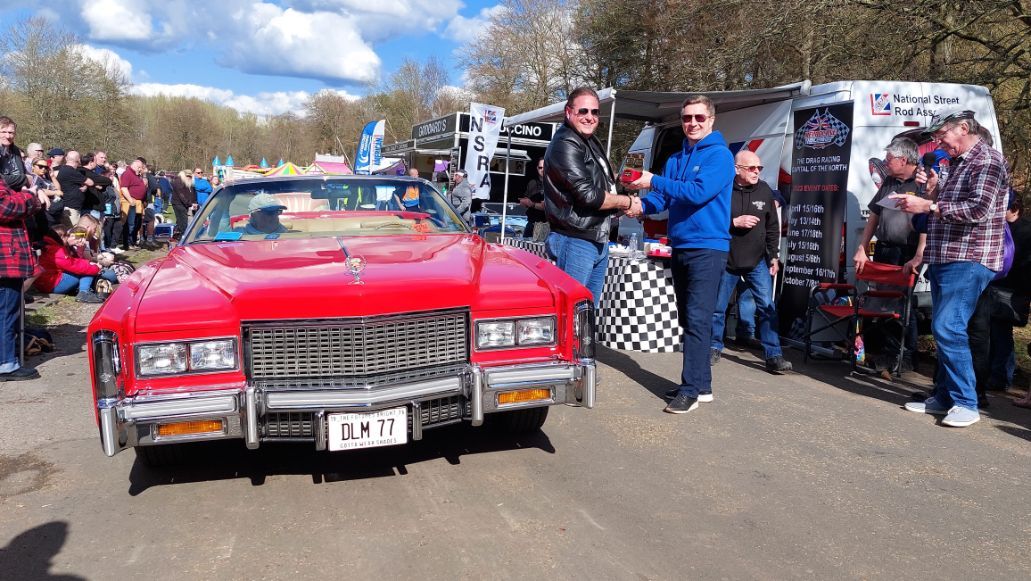 Wheels Day was the first heat of this year's Classic American Car of the Year competition. One of the challenges with picking a heat winner at this event is the sheer volume of vehicles present, and also the variety, but for the judges Danyel Mills 1976 Cadillac Eldorado stood out from the crowd and couldn't be ignored.
Painted in eye-catching red and with a mere 60,000 miles on the clock, these Eldorados represented Cadillac's last hurrah at open topped luxury motoring, before it was believed that convertibles would be outlawed following Federal safety legislation that would make them impossible to pass rollover crash testing. As it turned out the legislation never happened, but Cadillac capitalised on marketing them as their 'last convertibles' and were subsequently sued by disgruntled owners who'd bought them as such when they released a convertible model the following decade.
Eldorados of this era boast the largest engine ever fitted in a passenger car, 500 cubic inches and whilst some may argue the Viper's engine was bigger, it's a moot point as that was originally a truck engine. Sourced from a dealership called the Black Horse Garage in Bridgeport, Connecticut, the Caddy had undergone $46,000 of restoration work over 15 years and the smog inspection stickers suggest it hailed from Pennsylvania originally. As you'd expect, the Caddy is totally 'loaded', the only option not included appearing to be the passenger side mirror! The A/C has been converted to run on modern refrigerant and the radio has a very sympathetic Bluetooth update.