1936 Cord Westchester Saloon, Trevor Cowell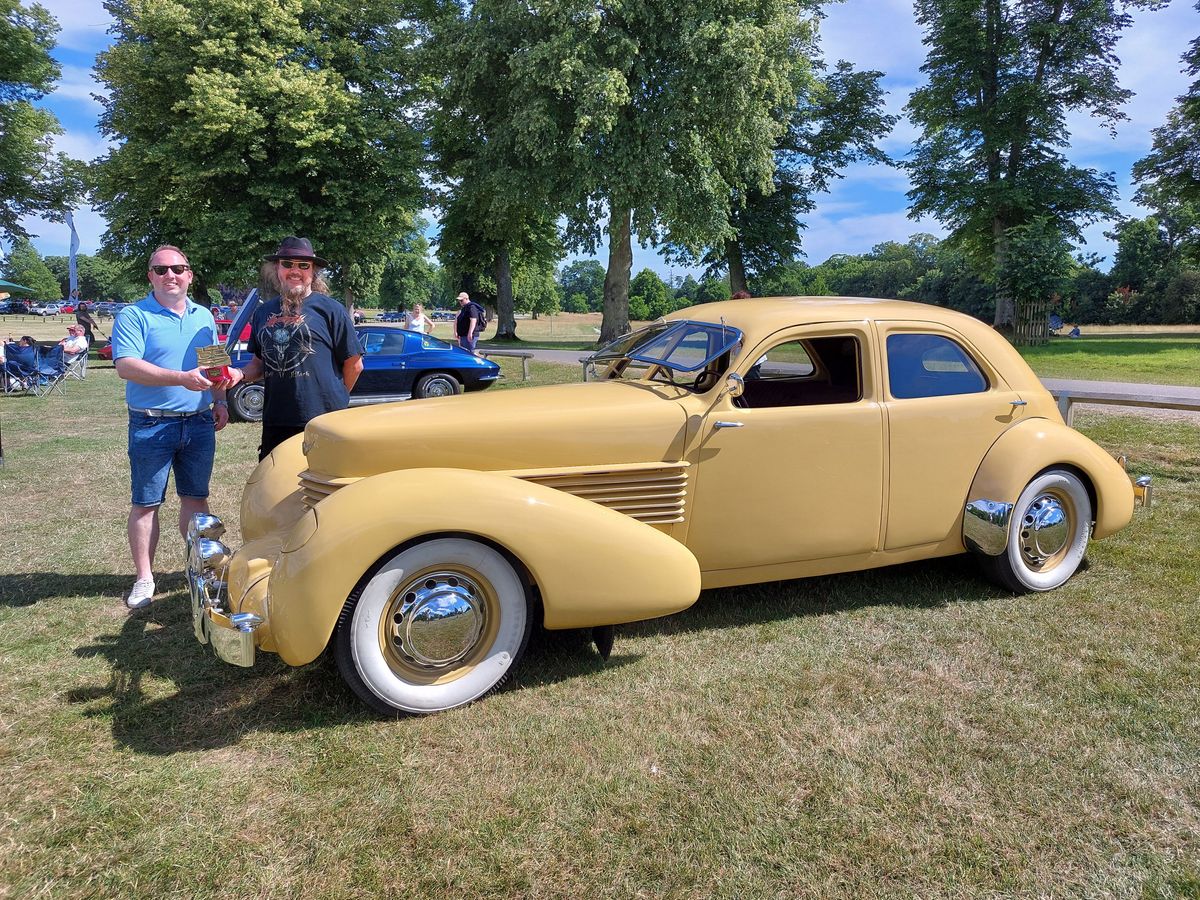 1936 Cord Westchester Saloon, Trevor Cowell from Rally of the Giants,
We were immediately attracted to the stunning 1936 Cord Westchester Sedan belonging to Trevor Cowell, who is a garage owner and American car enthusiast. Originally hailing from Maryland, the car has been restored in 2010 and ended up in Sweden, coming to the UK in about 2016. Although it was running when he acquired it, he's gone through it and rebuilt the brakes, added subtle amber turn signals and had the interior retrimmed. Not only that, but Trevor also drove the car to and from Blenheim Palace from his home down south. Despite being a Thirties car, it features many incredibly advanced features for a car of this era, including front-wheel drive, independent front suspension and hide-away headlights to mention just a few. Just wow!