21 Oct 2022
100 YEARS OF THE AUSTIN 7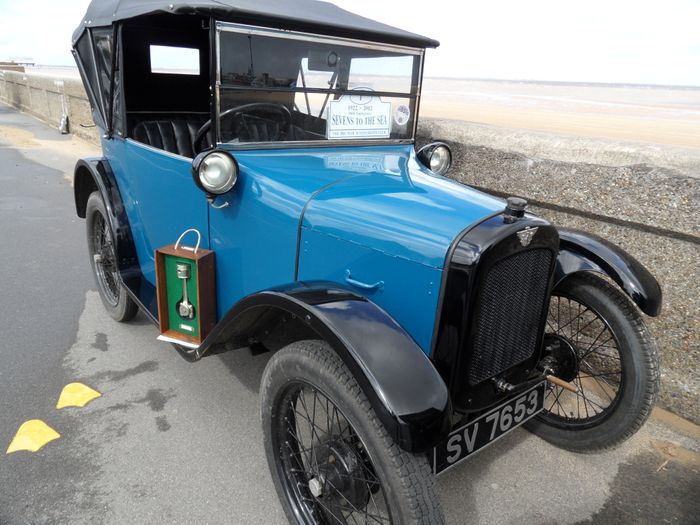 PRE WAR AUSTIN 7 CLUB CELEBRATES IT'S 60TH ANNIVERSARY AND THE CENTENARY OF THE AUSTIN 7
In 1922 Herbert Austin launched the Austin 7. Henry Ford had previously produced the Model T in America and both these cars were intended to be "cars for the people".
Stanley Edge, a young draughtsman was chosen by Austin to produce the drawings for the car on the billiard table at Austin's home, Lickey Grange.
The first car was an open 4 seater, two front seats for adults and a smaller rear compartment to two children.
The car was soon increased in size and other models added to the range. Throughout the entire production run 1922 - 1939 some 50 different body styles were produced.
Austin also sold chassis to coachbuilders such as Mulliner, Gordon England. Swallow. Jarvis and Taylor, who fitted their own bodies.
Austin granted licences for the car to be manufactured abroad by companies such as Austin Car Co America, BMW in Gernany, Rosengarth in France.
From the very early days motorsport had been a big part of promoting the vehicle and still continues to this day with Austin 7's competing in Races, Sprints, Hillclimbs and Trials.
After the Second World War some 7's were bought and converted into cheap sports cars. Some of these builders went on to become well known in their own right - Colin Chapman - Lotus, Jem Marsh and Frank Costin - Marcos
The Pre War Austin Seven Club is celebrating this Centenary at the NEC with a display of cars showing some of the different models produced between 1922 and 1939.
The Club is also celebrating it's 60th Anniversary.