15 May 2023
Guaranteed Accurate Wheel Alignment For Your Austin Healey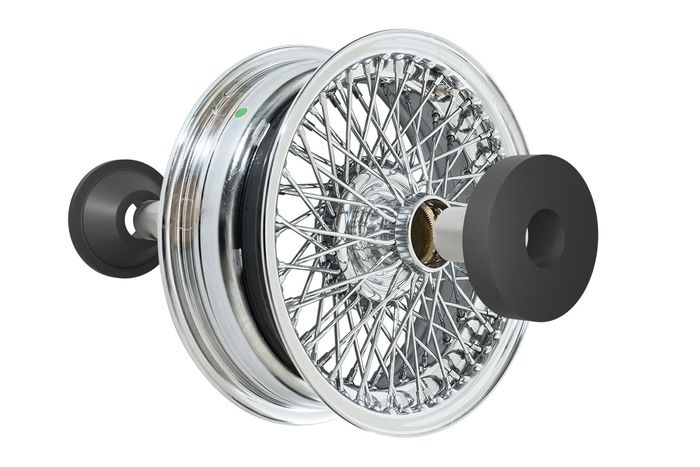 Hold onto your steering wheels - perfect balance for your Austin Healey wire wheels is now within reach!
Have you ever felt your Austin Healey shake even after getting its wheels balanced? That's because modern car balancing machines struggle to mount the wheel correctly along its true axis, leading to an unbalanced wheel when put back on the car. But our wire wheel balancing kit provides an accurate alignment to ensure your wire wheels are perfectly balanced, letting you have a smooth, stable ride every time.
Achieve Accurate Wheel Alignment with Wire Wheel Balancing Kit. Our specially designed cones ensure perfectly balanced classic car wire wheels on virtually any wheel balancing machine.
Balance Your Wheels
Whether you're a novice classic car enthusiast or an expert garage owner, our specially designed cones for use on conventional wheel balancing machines make getting the accurate alignment for 42mm centre lock wire wheels easy and efficient. And no more vibrations or shocks when you're behind the wheel!
Benefits:
Precise Results - Achieve the most accurate wheel alignment possible on any wheel balancing machine and balance your classic car wire wheels perfectly.
Stress-Free Balancing - Stop the guesswork and get precise, accurate results the first time when using the Wire Wheel Balancing Kit.
Keep it Conventional - Use the same wheel balancing machine you've always used with this easy-to-install kit for conventional 42mm centre lock wire wheels.
Get the wire wheel balancing kit now for the perfectly balanced classic car ride you've always dreamed of.