04 Sep 2022
MG SV - Club Trophy Car - Hampton Court Palace!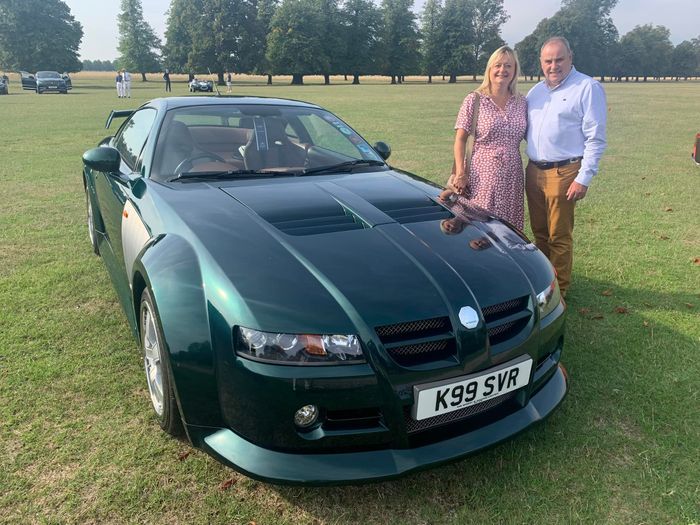 Mr Beans car represents the SV Club at Hampton Court Palace!
The MG SV Club was proud to be asked to attend on Sunday 4th September at Concours of Elegance at Hampton Court Palace. The club was invited to show a Club Trophy Car to be judged among a whole range of interesting and rare cars!. This car did certainly not look out of place in its setting at Hampton Court Palace.
Featured in the photograph, is John Newey and his wife Karen Newey. John is a keen MG fan and owns other MG cars, alongside owning a very successful MG dealer in Dudley.
Johns's MG SVR is one of only 16 ever to be made, this one being used by Mr Bean, yes Rowan Atkinson. It's now known to some as MR Beans car!.
This perfect example will be displayed on our stand at the NEC Classic Motor Show in November, so we hope you will get a chance to call by!