24 Apr 2023
A New Lease of Life - Upgrade to High-Quality Austin Healey Seat Covers for Perfectionists!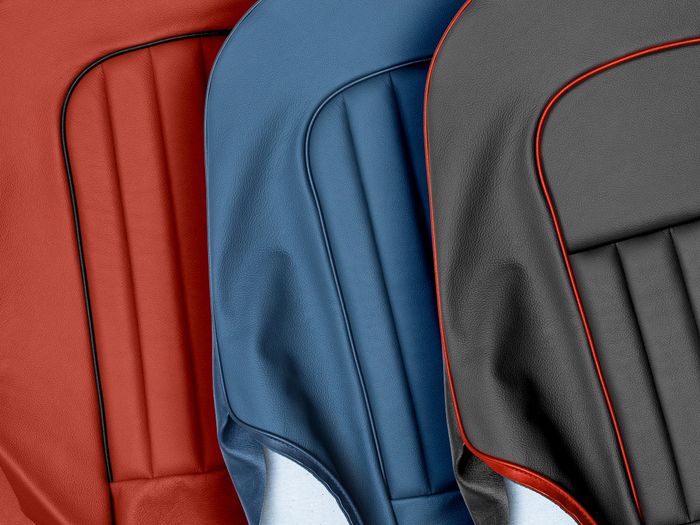 Have you been struggling to find quality, authentic upholstery for your Austin Healey or Midget seats?
Look no further - A H Spares offers top-of-the-line quality, sourced from the best materials and produced with original manufacturing processes, so you can rest assured your Austin Healey seats look their absolute best!
Look Your Best!
Bring a touch of luxury to your classic Austin Healey or Midget with our leather seat cover sets and get the unique look you want with the colours of your choice.
Restore Your Austin Healey
If you have an eye for perfection, you can bring your classic car to the next level of style and sophistication by upgrading its look with the best upholstery available for your Austin Healey seats!
Save Time
When you place an order with us for your front and rear seats, let us know what colour you would like, and our professionals will take care of the rest! All that's left for you to do is fit the seats into your Healey. We provide both right-hand and left-hand seat runners, so you can be sure you'll get the perfect fit.
Our Austin Healey seat and Midget seat upholstery sets are made by our experienced machinists in our in-house trim shop.
Whether you want a more original feel, or to bring some modern vibes to your classic, the best solution is here. We offer complete Austin Healey upholstered front & rear seats that are made by our professional machinists, providing high-quality seat covers in the colours of your choice.
Let's give your Austin Healey the amazing and unique touch it deserves!