18 Oct 2023
Park It In Your Living Room with SkyvaBim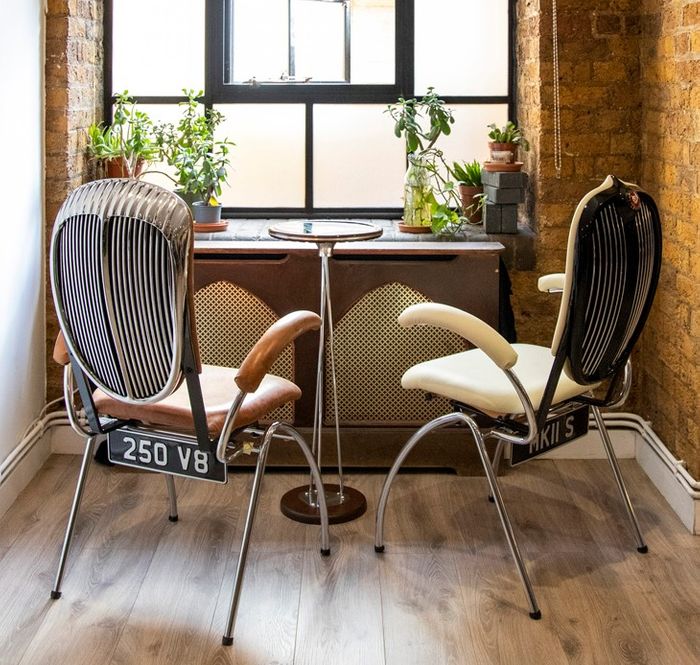 Our vintage car-themed Car Grille Chairs® bring a love of classic cars right into your living room.
With our Park It in Your Living Room® range, we dare to bring our passion for what we love into your home.
---
Our vintage car-themed chairs bring a love of classic cars right into your living room. Using classic car parts, these chairs have been specially customised by SkyvaBim to incorporate much loved and highly identifiable car grilles. Our Car Grille Chairs® are ideal for automobilia devotees, petrolhead enthusiasts and classic car lovers or those who just love collecting the unusual and distinct when it comes to quality, luxury goods. Why leave your beloved classic car in the garage where its beauty can't be seen and admired?
With these chairs, you can literally "Park It In Your Living Room®" and share your passion for cars with your friends, family and visitors. They're sure to be a conversation starter!
Perhaps you've been stuck for that special gift idea? Worry no more – one of our chairs would make a unique and treasured gift that you won't ever have to worry about seeing hundreds more of on every high street.
Of course, our Car Grille Chairs® would also sit perfectly in a showroom or boardroom setting if you want to impress your clients, woo your Shareholders or the Board of Directors.
Our Steering Wheel tables are ideal for pairing with any Car Grille Chair® of your choice. Using high quality steering wheels and collectible centre badges, they are a must for any "Man-Cave", living room or showroom area.
To see our whole range visit www.skyvabim.com
---
Chairs and other items built and/or customised by SkyvaBim are fitted with original manufacturers products. However, there is no affiliation between SkyvaBim and these manufacturers