29 Aug 2023
Rebuild Your Austin Healey with Original Second Hand Parts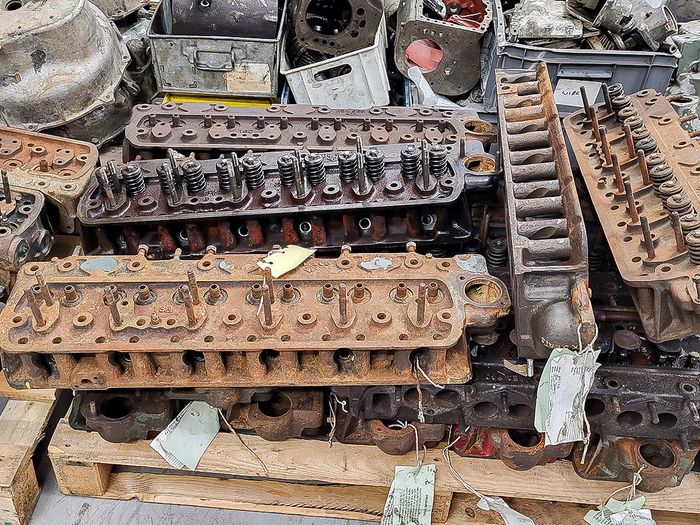 Our team has made fantastic progress on our project to sort used and original spare parts for the Healey community, and we couldn't be more excited to share our findings with you
We know that one of the biggest challenges our community faces is finding quality used spare parts for their beloved Healeys. Many of us have been left frustrated by unreliable sellers, unclear information, and misleading listings. But now, with our project well underway, we can assure you that the Healey community will never face these problems again!
Our inventory of used Austin Healey parts is vast and comprehensive. As part of a recent special project, we have undertaken the arduous task of sifting through these parts to identify the higher-quality ones that discerning Austin Healey owners have been seeking for years.
In the past few weeks, we've made some incredible accomplishments. Our team has identified and organised thousands of high-quality spare parts that are compatible with a wide range of Healey models. Whether you're looking for a small part for your Sprite or a complete rear axle for your Big Healey, chances are we've got something for you!
What's even more exciting is that we've found some real treasures amongst the used parts that we've collected. Some of these items have been discontinued for years and are virtually impossible to find anywhere else. Our team is now working tirelessly to catalogue and sort these parts, making them available to our Healey community.
Sourcing second-hand spares for an Austin Healey can prove to be quite a task, especially when seeking out rare parts like original bell housings to 100/4 windscreen frames. However, even after you have found the part you require, you may encounter various pitfalls, such as scams or a potential mismatch in the part's authenticity. It is not worth the risk of losing money to fraudsters.
Fortunately, A H Spares is a trusted Austin Healey parts provider, ensuring that any second-hand part you purchase will be genuine and fitting for your Healey.
Don't delay – our team is uncovering new treasures every day, and we can't wait to share them with you in the coming weeks. So, whether you're a seasoned Healey owner or just starting out, be sure to keep an eye out for our latest updates. The future is bright for the Healey community, and we're thrilled to be a part of it.