1973 Porsche 911 2.7RS - Gulf Ducktail - 50x70cm poster print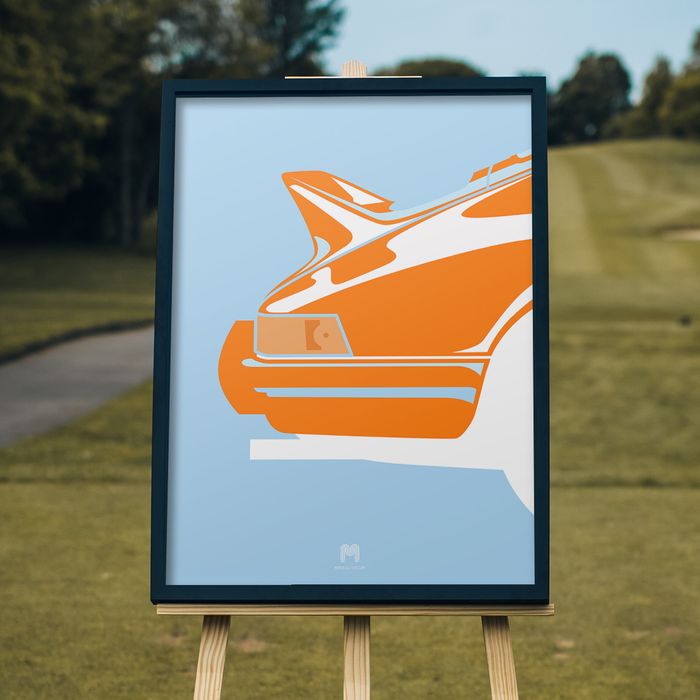 1973 Porsche 911 2.7RS - Gulf Ducktail - 50x70cm car poster print
An abstract representation of the Gulf Racing colours that were famously used across many Porsche racing cars of the period.
Accurate and detailed, this print features unique attributes of the original car, but given a stylised and contemporary graphic treatment to look distinct and stylish on your wall.
Limited numbers in stock on our stand during the show.
Dimensions: large 50 x 70cm or medium A3 29.7cm x 42cm - to fit in standard size frames, e.g. from Ikea. Supplied unframed allowing you to match it to your own decor.
Quality: 50 x 70cm lithographically printed, onto thick 250gsm offset paper stock and hand finished for vibrant and accurate colour reproduction. A3 size printed on a Konica Minolta Accurioprint C3070L Digital laser press onto 300gsm Pro Design coated paper stock.