30 Jun 2023
Model No. 3000SER - 3 Tonne Low Profile Trolley Jack with Rocket Lift.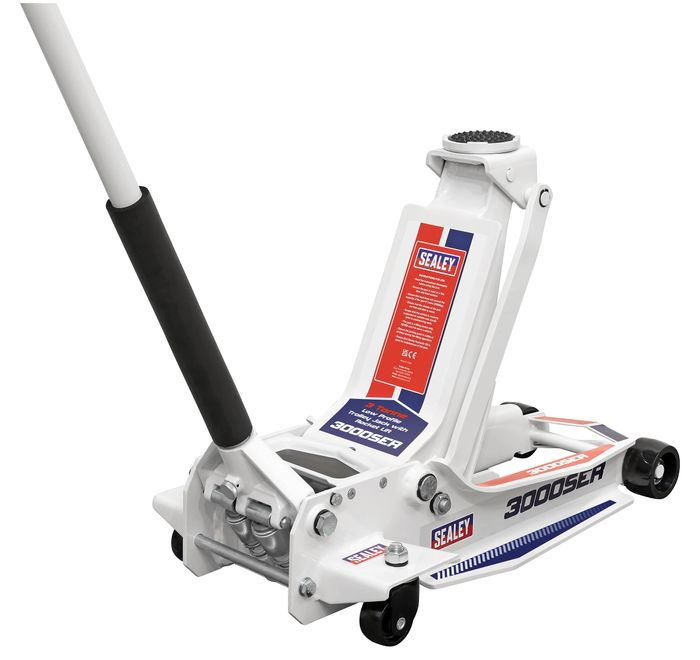 VERSATILE LIFTING RANGE - Low entry minimum saddle height 100mm, maximum saddle height 535mm.
TWIN PISTON ROCKET LIFT - Brings the lifting arm straight into contact with the jacking point with minimal pumps.
HEAVY-DUTY CASTORS AND EXTRA LARGE SADDLE DESIGN - Ease positioning under the vehicle.
PROTECTIVE JACK HANDLE SLEEVE - To help prevent accidental damage to car bodywork when pumping the handle.
HEAVY-DUTY CHASSIS - with strengthening flanges along the side, for extra torsional rigidity under load.
FITTED WITH SAFETY OVERLOAD AND PUMP-THROUGH VALVE - Preventing the handle locking at maximum ram extension.
2 YEAR GUARANTEE*.