13 Oct 2023
Tuk Tuk Home Bar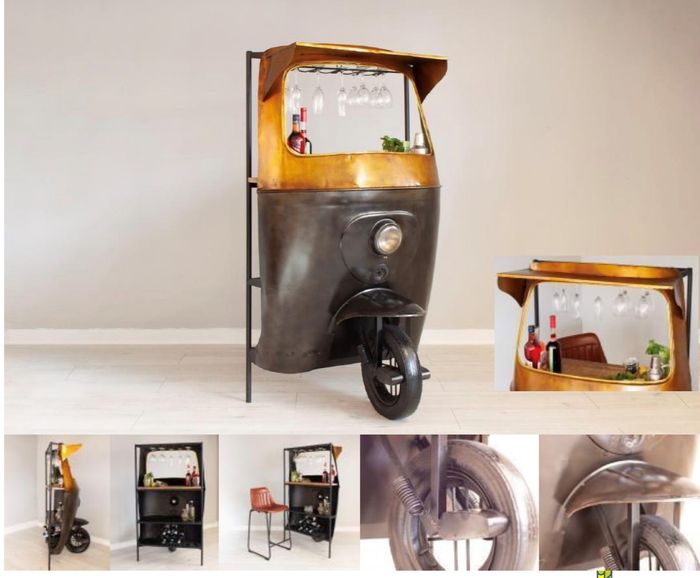 A space saving genius, this amazing Tuk-Tuk Home Bar slips into the smallest of spaces and yet opens out to offer shelving for multiple bottles, space for glasses both above and below, and a mango wood counter top for mixing and pouring. And of course, the window is just large enough to showcase your best bar-person skills!
Anyone with a love of quirky interior style will adore this home bar, which follows an authentic Tuk-Tuk design to give a truly unique piece of furniture. It comes in sleek black and distressed gold, making it an ideal match for most colour schemes.
Made with a high content of recycled parts including used tyres and metal work, every EDGE model is unique and a real conversation starter.