Unique tourist map and routes to enjoy what's on offer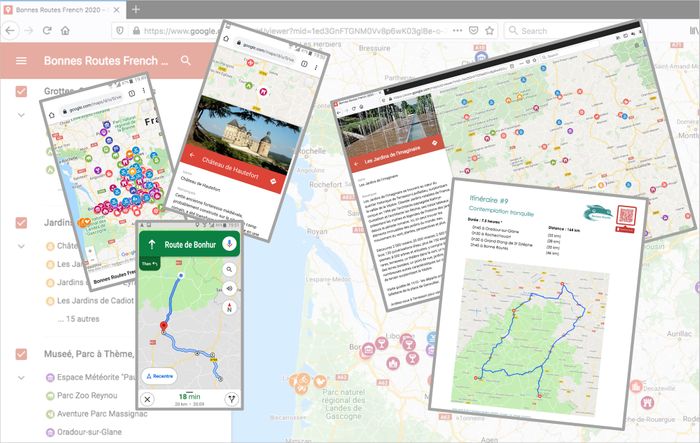 Our interactive map provides guests with an extensive choice of places to visit, including links to route maps to help them get there on the most suitable roads, costs, websites, parking details and other information to make your journey hassle free. The full version has over 150 destinations, 70 parking place covering 20 key towns, as well as shopping and restaurants. Guests will be sent a link to the map before they arrive with full instructions on how to use it to make the most of their trip.
Days Out
Our printed itineraries offer guests an easy option when planning days out and are a great companion to our interactive map and routes.
These driving tours join up some key tourist sites with suggested times for visits and restaurants for meals if appropriate. Each one provides a full day out. The printed version provides detailed written driving directions, including directing you to suitable parking at each stopping point. Our directions take you via sensible and scenic routes rather than Garmin or Google options!
We can create bespoke itineraries for guests, either by mixing and matching existing options, or adding in totally new destinations at your request.
So if you're not sure about planning routes in France and it's your first time, we make it easy. If you're an old hand at route planning we can give you a break or help you create your own excellent options.