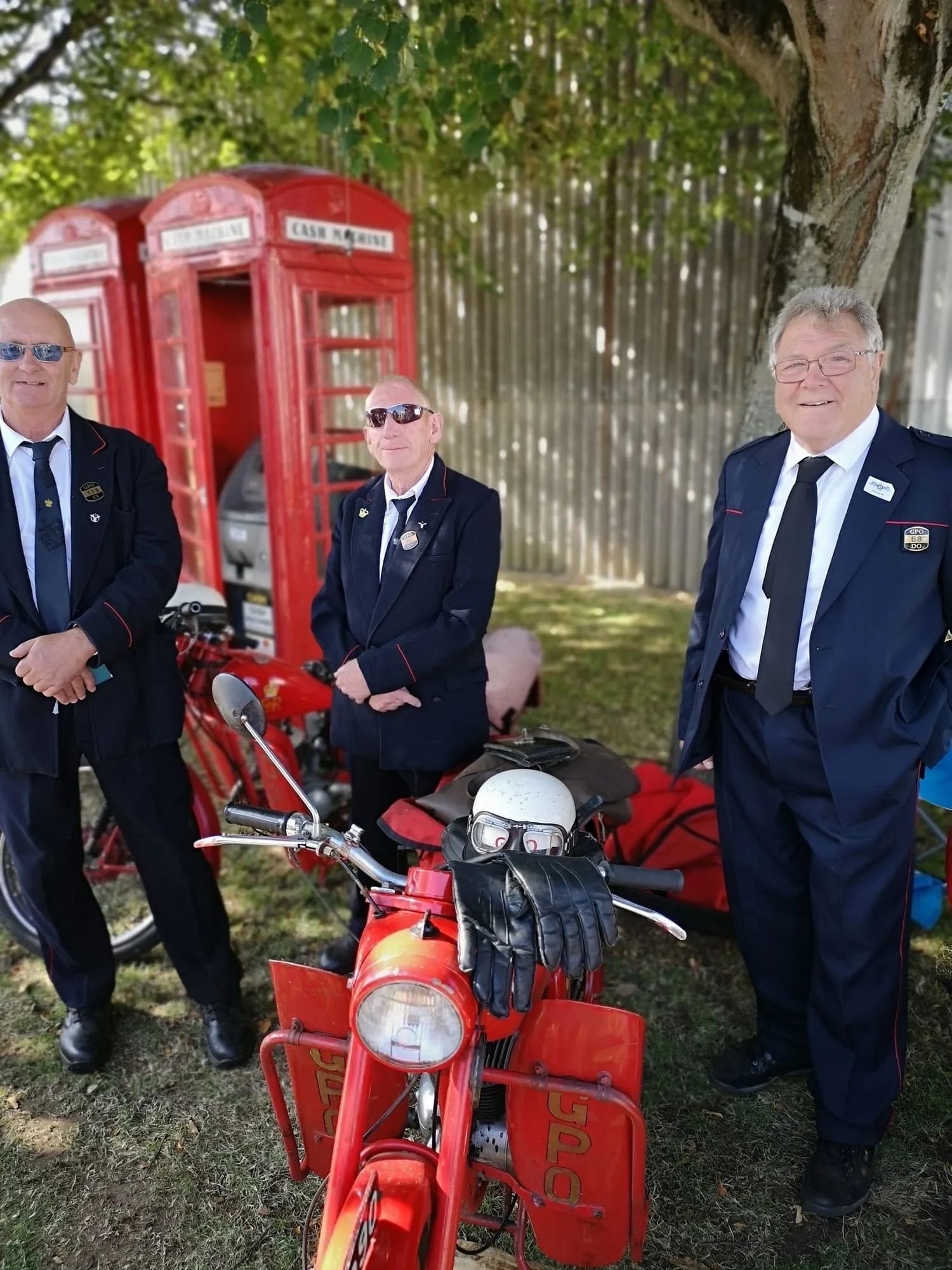 The BSA Bantam Preservation Group is a bunch of enthusiasts, who came together through a shared love and admiration for the BSA Bantam. With the complete range of models between us, from the pristine to the complete basket case, we offer friendly support and advice to the Bantam owner, of any experience and vintage.
As well as our monthly meetings, we attended various displays and events such as: steam rallies, classic motor gatherings and country fairs. Several of these being over weekends, where they become enjoyable sociable events.
Whilst predominately in the south east of England, we extend the effort to to travel further afield and in recent years have attended the Norton Fitzwarren steam show and the Gloucester vintage and country extravaganza.
In addition to our attendance eventually around the year we also undertake ride outs through the Sussex countryside. With our spring ride out being led by the 3 GPO 'telegram boys' who all worked together, many moons ago; In the Chichester office where they were dispatched on their bantams to deliver urgent news. Please feel free to join us at any of the event all details of which are available on our website.