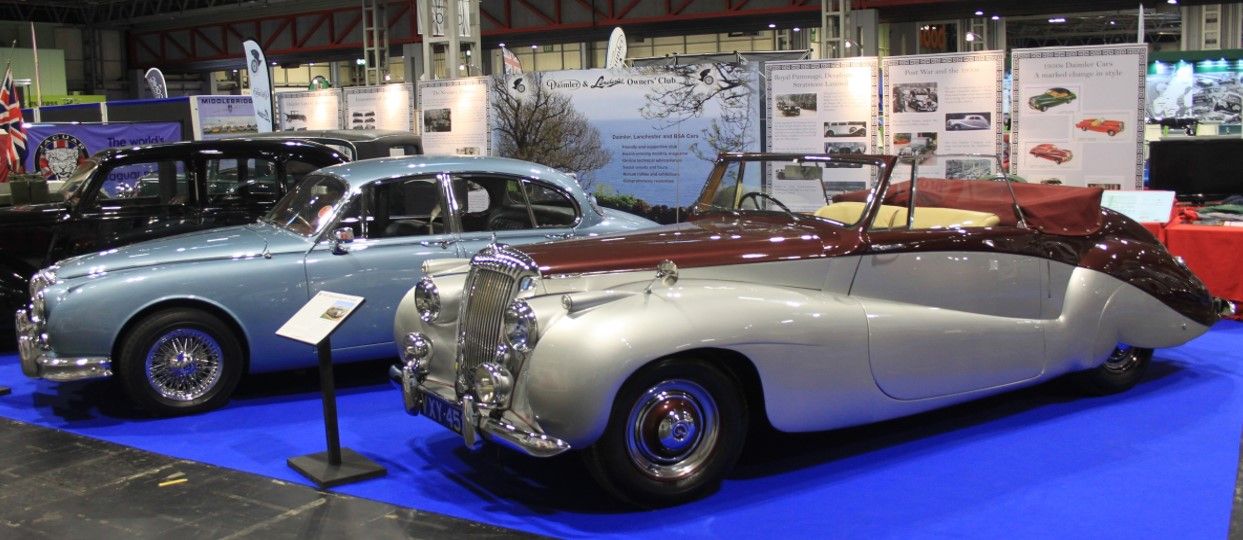 The DLOC is run by enthusiasts for the owners of Daimlers, Lanchesters and BSAs; it incorporates both the Lanchester Register and SP250 Owners' Club and is closely associated with the Jaguar Daimler Heritage Trust.
This year we celebrate the show's 'Part of the family' theme with something for everyone:- a 1907 Daimler open-tourer, 1944 Dingo Scout car, 1968 V8-250 saloon and even a Daimler pedal car.
Daimler engine specialists on the stand will demonstrate how the engine of your 'classic' can be inspected, diagnosed and improved for the benefit of enhanced reliability, longevity and performance no matter which model or marque you may own.
Buying a Daimler, Lanchester or BSA provides you with a high quality yet comparatively low-cost vehicle. Membership of the DLOC is inexpensive, yet joining us will likely provide all the contacts you'll ever need for obtaining parts and advice; so do come and meet us for a chat in Hall 3A, Stand 3-590