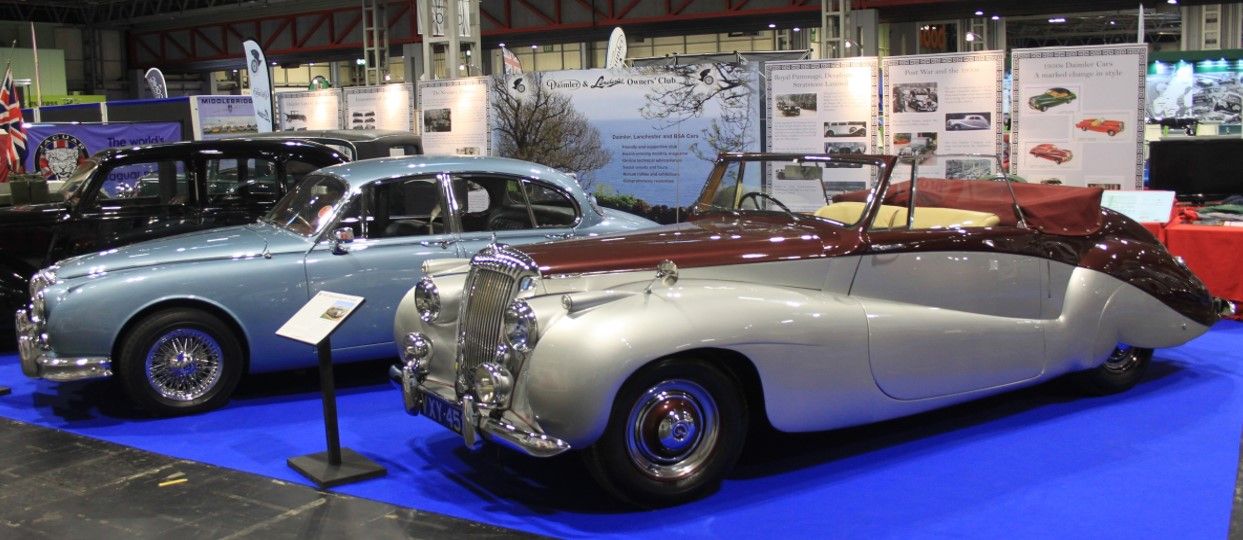 The DLOC is a club run for enthusiasts by enthusiasts for the owners of all Daimlers, Lanchesters and BSAs. The DLOC incorporates both the Lanchester Register and the SP250 Owners' Club and is closely associated with the Jaguar Daimler Heritage Trust.
This year our theme celebrates the 100 year anniversary and close association with Stratstone-Instone, the first Daimler distributor and dealership in the world. We feature a range of vehicles that you would have found in their London showroom in the 1950s.
Come and see our stand where we have a pictorial chronicle of the company and although we won't be able to serve you champagne and oysters at 11 am, wearing frockcoats and top hats, as they did for many years to their privileged clients - we can offer lots of friendly advice on cars of our marques.