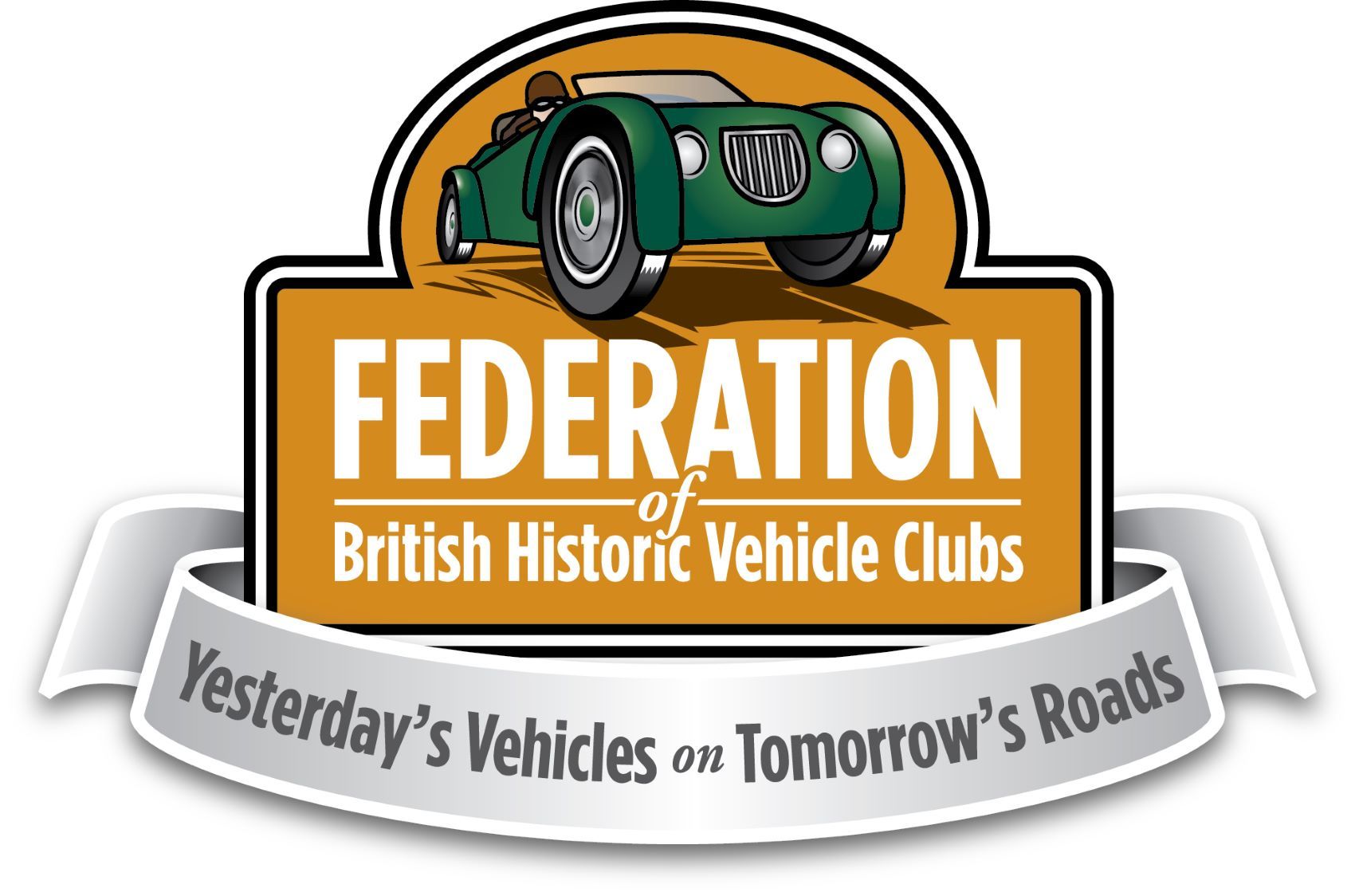 The Federation of British Historic Vehicle Clubs, representing more than 500 individual clubs with around 250,000 affiliated members, aims to protect the highway access rights of Britain's historic vehicle enthusiasts.

The Federation Village Green
Each year the Federation accepts the show organiser's challenge of displaying a unique collection of vehicles that will not be seen anywhere else within the NEC.

A 1950 Leyland Tiger PS2/1 Single Deck Bus courtesy of Wythall Transport Museum
Birmingham City Transport preferred to use double-deck buses as they were most effective at moving the largest number of people to and from their destinations. Only a small fleet of single-deck buses (for routes with low bridges) were required, therefore an order was placed in 1947 for 35 Leyland Tigers. There was a huge demand for new buses after World War Two and these buses finally arrived in 1950.

Their main use was on route 27, worked by Selly Oak garage, passing under the railway bridges at Bournville and Northfield stations. These small buses coped for almost 20 years with huge numbers of Cadbury's staff at shift change times. They also handled special contracts for Birmingham's Education Department and this bus, no. 2245, was later allocated to Perry Barr garage for these jobs. Nominally replaced by new buses in 1965, they were too useful and tough to be rejected and most ran until at least 1969 when 2245 was finally retired.

1954 Morrison-Electricar D1 30 cwt, registration ROA127
The Federation Village Green would not be complete without an electric milk float!

Since their first acquisition in 1986, the Wythall Transport Museum have various battery-electric road vehicles within their collection. They now show an important selection of these vehicles with a sustained restoration programme.

This particular example is a 1954 Morrison-Electricar D1 30 cwt, registration ROA127 operated by Birmingham Co-operative Society.

This humble vehicle contains many reminders of a way of life that is rapidly disappearing. The dairyman delivering door to door every day is still found in some areas, although declining in numbers. When this vehicle was used it delivered milk to your doorstep, therefore you had no need to visit your local convenience store or supermarket. Once upon a time the bakeries carried out similar rounds, also using battery-electric vehicles which were ideal for such stop-start work, not using any fuel during the very frequent stops. Birmingham Co-operative Society was very important in this field, also using battery-electric vehicles on laundry rounds, all their customers receiving a 'dividend' on everything they bought from the Co-op, to spend later. 

1936 Carter Invalid Carriage
Many enthusiasts have been working on projects during COVID-19 and our chairman, David Whale, seized the opportunity to build a new body for his 1936 Carter Invalid Carriage. The rolling chassis and 36 volt electric motor were already restored some years ago but then other projects came along! David saved this vehicle from being consigned to a skip 24 years ago. The Carter was the only mode of transport for a disabled lady who acquired the car new when she was 26 years old and used it continuously for 40 years.

1923-24 Matchless Model K Car
The 1923-24 Matchless Model K is a light car, slightly larger than a cycle car, and has four-wheel cable brakes made by Captain Girling (said to be his first motor car brakes!) The power emanates from a 1250cc Matchless air cooled OHV flat twin, unique to the Model K. The car has a three speed plus reverse conventional gearbox, possibly from Singer, and a very sophisticated independent front suspension. It is started by a kickstart pedal, although they did attempt a pull cord system (to be operated from inside the car!) The K was launched just after the Austin 7, at £225.00, and unfortunately proved not to be very popular! This is the only one known to exist, and no owners' handbooks are known to have survived either. Presumably only a handful were originally sold. In all the years Pat has owned the car he has not even found an advert for a used K in period magazines! The Matchless Model K was featured in The Autocar, in the edition dated 6 April 1923.

1930 AKD Abingdon King Dick Motorcycle
King Dick only manufacture tools in the UK these days, they have made rifles and motorcycles amongst many other things. The AKD [Abingdon King Dick] Model 40 was manufactured in 1930.

Abingdon Motorcycles was a British motorcycle manufacturer in Tyseley, Birmingham between 1903 and 1925. Renamed AKD (Abingdon King Dick) in 1926 producing single cylinder motorcycles until 1933, when they concentrated on "King Dick" mechanics tools.

The new livery for the Abingdon Works from 1927 featured the letters AKD and the famous bulldog trademark. This model 40 is one of only two known to survive with this engine. Its 300cc side valve engine joined the almost exclusively overhead valve portfolio from Abingdon Works. The bolt-together frame enabled those having a spill to more easily make their own repairs. First registered to the Viking Cycle Co, Wolverhampton on 30 January 1930, it came part-restored in a large box of bits, having been found in a cellar in the West Country where it had been laid up at the start of WW2 with a broken half- pinion. This dear little bike inspired me to write the history of its manufacturer "The Quest for King Dick" said owner Bill Whiteley.

The FBHVC will be supporting Childline® for Drive it Day 2021
Drive it Day is celebrated each year to mark the anniversary of the One Thousand Mile Trial which took place in 1900.   This event celebrates the occasion when 65 vehicles drove from London to Edinburgh returning to London to prove the viability of the motor car. 51 were still running in Edinburgh and 35 cars arrived back in London, the trial took 19 days to complete.

The Federation is delighted to announce that  Drive It Day 2021 will be held on Sunday 25th April in support of Childline®.  The charity is currently receiving 19,000 calls each month, and these calls are becoming increasingly more frequent during lockdown. These children desperately need the support of Childline® and with the help of historic vehicle enthusiasts we shall do our very best to facilitate their work.

If you wish to support Childline® and the amazing work they do, please visit the Drive it Day website https://www.driveitday.co.uk/ where you can purchase a rally plate from 1 December 2020. They come in two sizes (depending on the size of vehicle) and in two donation amounts. All profits raised from the sale of each plate will go directly to Childline®. 

It was our intention to display a 1900 Daimler Type-A Tonneau (owned by John Worth, Treasurer of the NSPCC) which is one of the most original British Victorian vehicles. It was supplied new by Daimler Agents Frank Morriss of King's Lynn and is the sister car to the Queen's 1900 Daimler Type-A Tonneau, supplied new to the Prince of Wales (later Edward VII) and now kept at Sandringham.

30th Anniversary of the Rover Metro
The Federation always tries to showcase a vehicle which reaches its 30th Anniversary at the Classic Motor Show each year. This is the international definition of a historic vehicle although vehicles need to be 40 years old before they become exempt from vehicle excise duty.
 
The Metro is classed as a supermini car, later a city car that was produced by British Leyland (BL) and, later, the Rover Group from 1980 to 1998. It was launched in 1980 as the Austin Mini Metro. It was intended to complement and eventually replace the Mini, and was developed under the codename LC8. The Metro was named by What Car? as Car of The Year in 1983 as an MG, and again as a Rover in 1991.

The Rover Metro shown here was launched in May 1990, being a heavily revised version of the original Metro fitted with a new range of engines and is on display at the British Motor Museum,. Gaydon, Warwickshire.
News
After an extensive consultation process, the Department for Transport has introduced legislation to mandate E10 petrol as the standard 95-octane petrol grade from 1 September 2021 and in Northern Irel ...