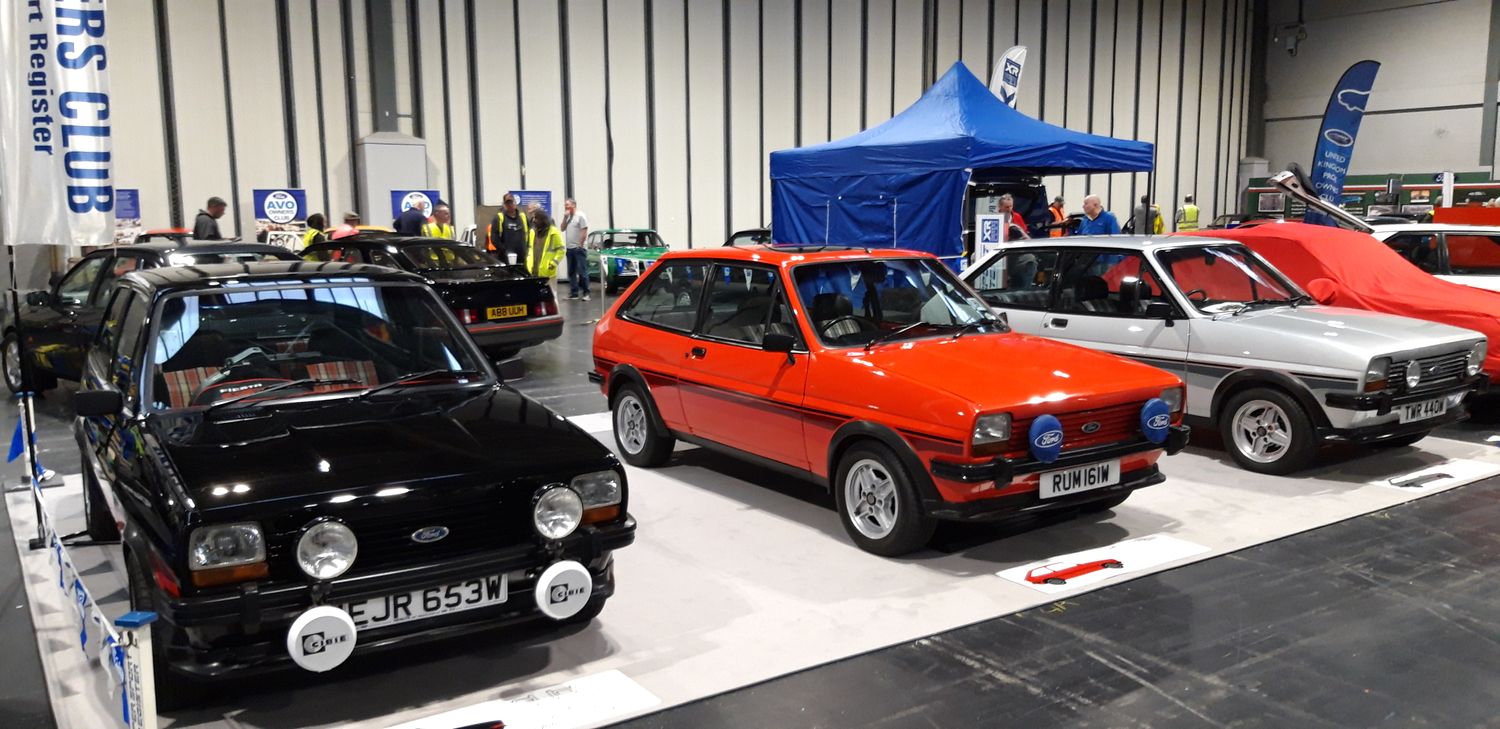 Welcome to the XR Owners Club Fiesta Supersport Register.

The Supersport Register caters for the limited edition Ford Fiesta Supersport and is a register that comes under the XR Owners Club umbrella.  The Fiesta Supersport was built in a run of 3000 cars by Ford's SVE Department to guage the public's response to their upcoming XR2 model that engineers had in the pipeline. 
The cars were basically a Fiesta 1300 sport and a Fiesta Ghia combined together using a Ghia interior and the 1300cc Kent ohv engine.

Cars were available in a choice of 4 colours with 2 side stripe and trims combinatios. Your side stripe would denote your trim colour too.
Black with red stripe / red Carla trim or Grey stripe / grey Carla trim
Diamond White with red stripe and red Carla trim or grey stripe / grey Carla trim
Strato Silver with red stripe and red Carla trim or grey stripe / grey Carla trim
Sunburst red with red stipe and a choice of either red or grey Carla trim.

Red cars were NOT available with a grey side stripe and we have no idea why Ford did this although over the years owners did add grey stripes to red cars, but if you see one with a grey stripe then this was not how the cars were sold originally.

Two option packs were available,the Executive and Climate Control packs offered buyers a choice of options such as tinted glass,sunroof,opening front quarter windows and headlamp washers.

As of June 2019 the Dvla  recorded a total of 109 car registered as Supersports taxed and Sorn. Unfortunately we will never find out the true total of cars left as some dealerships registered the cars in other guises such as Fiesta 1300S, Fiesta HB plus others.

To purchase a good concours ready car or an original well known example will not leave you much change from £20k these days and with the rarity of parts prices are on the up and the cars are in high demand.

2023 marks the end of the Ford Fiesta as Ford have decided to end production of thier best selling small car. We hope to bring memories flooding back to those enthusiasts who remembered the Fiesta Supersport.