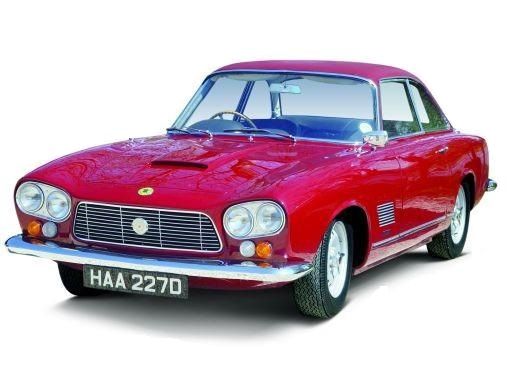 In late 1969 Ernie Knott obtained Gordon-Keeble chassis no.32 and decided to trace other owners of the marque. A get-together followed at Silverstone on 29th July 1970 with a total of 16 Gordon-Keebles assembled near Woodcote Corner. Ernie was voted Chairman of what would become the Gordon-Keeble Owners' Club.
A quarterly newsletter was introduced and the Owners' Index was established, listing each car's chassis number, registration plate, owner's details, interior and exterior colours and any modifications to the cars. To this day, this index is faithfully maintained.
In the 1980s Ernie was elected President of the Club with the role of Chairman, Secretary, Treasurer and Newsletter Editor allocated to appointed members. Ernie passed away in 2002, the title of President finally being bestowed on Roy Dowding, a long-standing owner/club member of 33 years, at the Club AGM in 2022.
The Club continues to mature, but has not changed its fundamental principles - to preserve and perpetuate the Gordon-Keeble car, to keep the marque in the public consciousness and to provide a core fellowship of owners and associates. A committee of dedicated officers looks after event attendance, advice, communications and marque history. Its newsletter is now a high-quality magazine and club forays reach abroad occasionally while regularly attending and supporting local, charity, club and high-profile national Shows at home.
2020 marked the 50th anniversary of the Club's founding meeting, but celebrations had to wait until June 2022 due to the Pandemic.

Address
Summer House
Rectory Road
Middleton
Saxmundham
Suffolk
IP17 3NR
United Kingdom