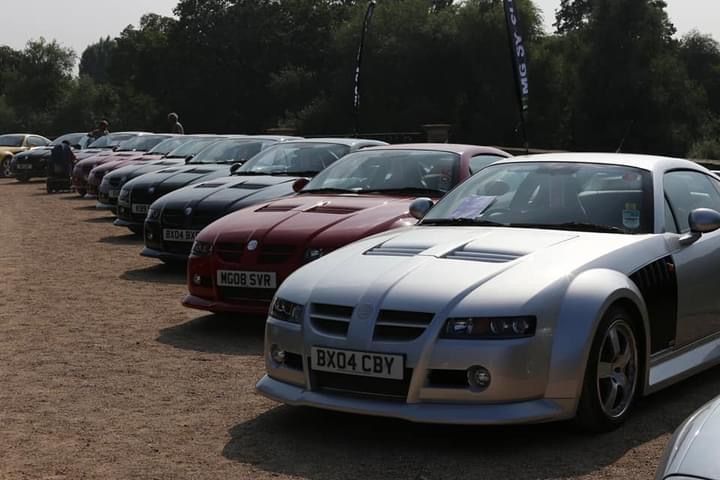 The MG SV-Club is the owners club for The MG XPower SV, SVR & SVS.
The MG SV Club offers owners advise, access to parts and suppliers, along with a friendly group to meet and chat with.
The club also welcomes non-ownership members who share a passion and interest in the MG SV.
The MG SV XPower is a sports car that was produced by British automobile manufacturer MG Sport & Racing, which was part of the MG Rover Group. The SV range were manufactured in Modena, Italy and finished at Longbridge the home of both MG Sport & Racing & MG Rover Group. The SV was based on the platform of the Qvale Mangusta, formerly the De Tomaso Biguà, redesigned by Peter Stevens world renowned in car design circles and was most notably stylist and aerodynamics specialist for the 240mph McLaren F. Peter also worked on other supercars such as the Jaguar XJR 15 and was the Head of Design for a time at Lamborghini. Other credits include designing the highly acclaimed front-wheel-drive Lotus Elan of the early 1990s and winning the 2002 Autocar Designer of the Year award.

The SV features an immensely strong box frame chassis allied to a uniquely constructed carbon fibre body shell which is instrumental in keeping the kerb weight to a competitive 1540kg and the centre of gravity as low as possible.
News
The MG SV Club was proud to be asked to attend on Sunday 4th September at Concours of Elegance at Hampton Court Palace.