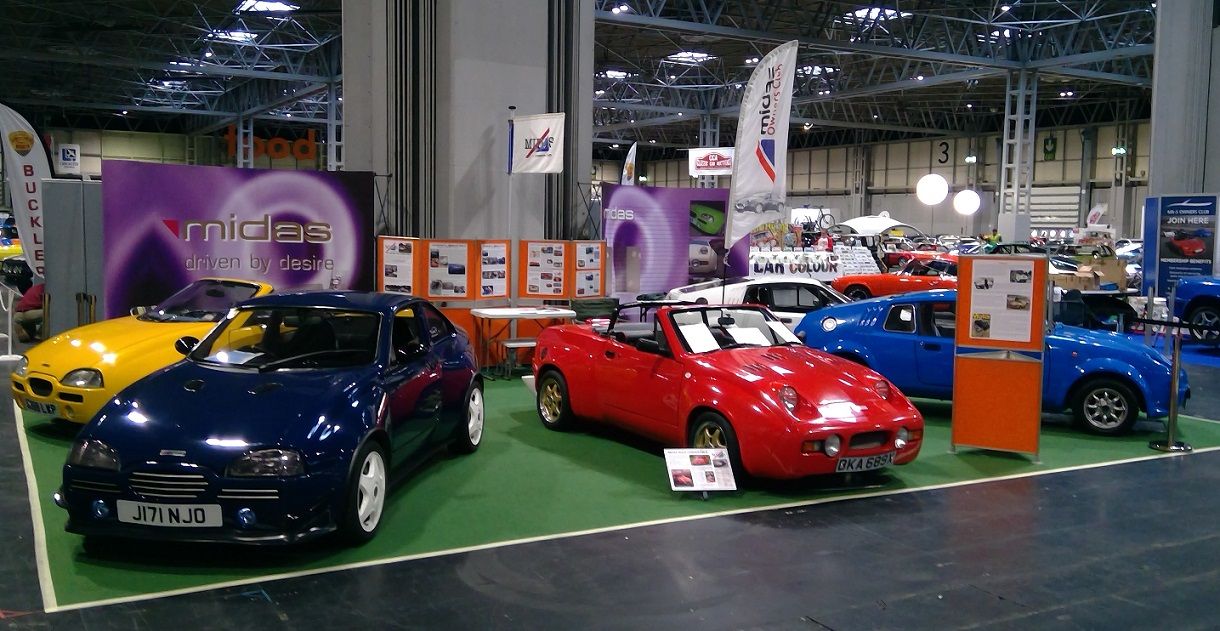 The Midas Owners Club was founded in 1985 to promote the enjoyment of Midas cars and to support Midas owners in the upkeep and improvement of their vehicles.

The club publishes a quarterly magazine, shared with the Mini Marcos Owners Club. It hosts the club website - http://midasownersclub.co.uk/ - linked to its own forum - http://midasownersclub.co.uk/forums/
Midas owners are also regularly active on the Midas Cars Facebook page - https://www.facebook.com/groups/midascarsforum/

In a normal year the club members will meet up at several events, such as the National Kit Car Show, the Alternative Cars Open Day and the Mini Action Day at Castle Combe. The club also regularly exhibits at classic car shows, such as the NEC Classic Motor Show, the Practical Classics Classic Car and Restoration Show and the Bristol Classic Car Show.