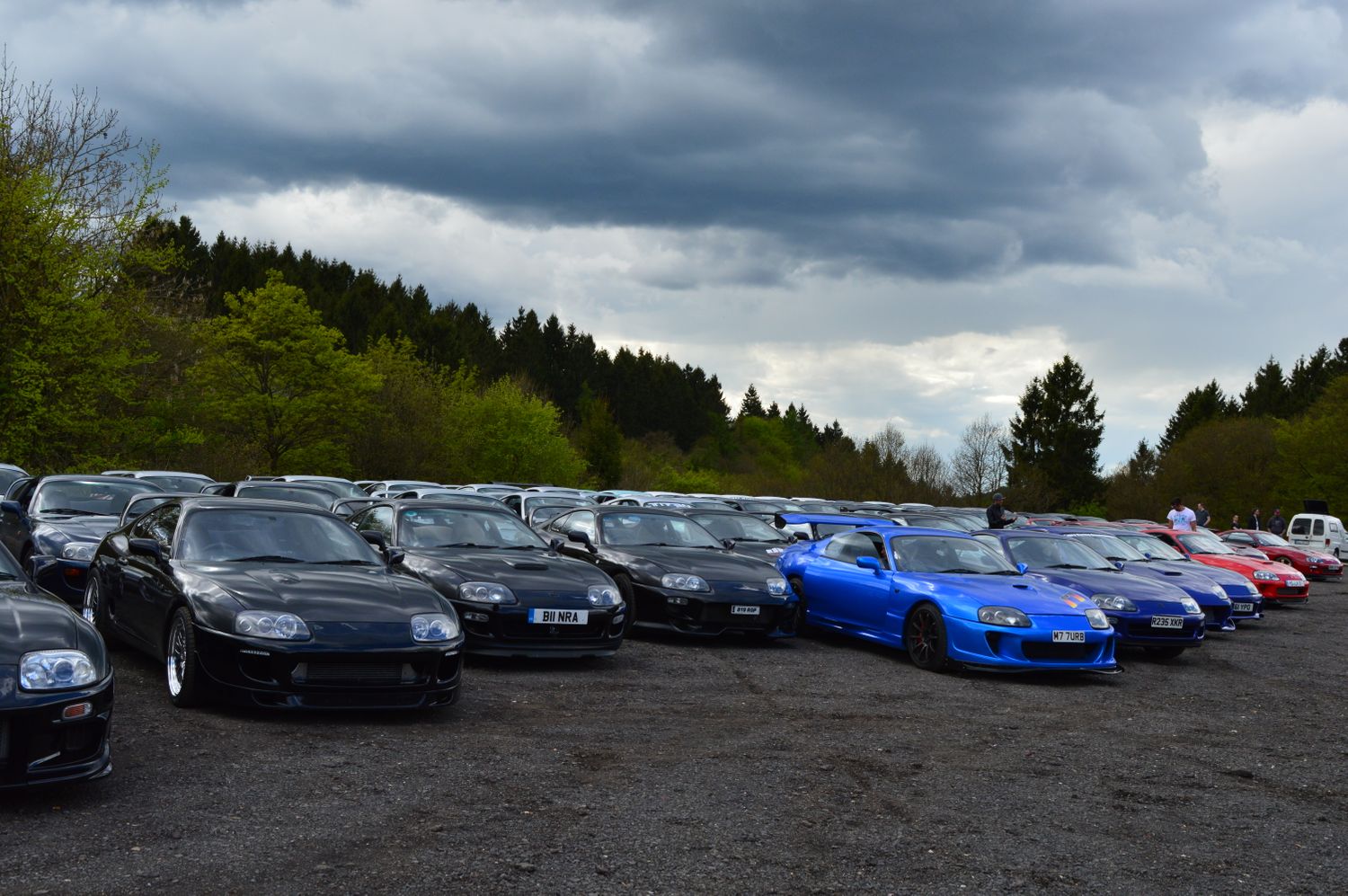 The MKIV Supraowners Club is a National Club for MKIV Supra Owners. You could say we are an "international " club also as we have a members basd in Europe who we meet up with on our European Road Trips.
This year we are hoping to exhibit the following vehicles:
MK1 Celica Supra (to show where the Supra name originated from)
A bare metal restored MK4 Supra ( known on sporting bears as the Dragonball Supra)
A stock Aerotop MK4 Supra is bronze.
The 4th car will be a surprise for now. Watch this space!

The Club was formed in 2001, This year is the 30th Anniversary of the MK4 Supra going into production.

We have a Facebook page MKIV Supraowners and our members website www.mkivsupra.net. You will find a wealth of technical knowledge and expertise on our website, along with friendly banter. We also have a good social calender, from Local, National Meets and the annual Dragoncoll & Dragonball trip to Europe. It is the ideal opportunity to make friends with like minded people within the Supra in common. In fact, even when members move on from the Supra, they still join us on our meets and join us on Dragonball, this makes for a good variety of Cars, mostly Supra's though. It is still one of the best few days away you can experience, with friends and our cars. We also have the Annual S Club Party, usually based at a central hotel, which is more of an opportunity to get together for a weekend to party and not as much about the cars. We produce our own Club Calender which showcases members cars and members always compete to win one of the main images in the Calender.

If you have ever travelled in a convoy with numerous Supra then you will know you cannot wipe a smile off your face. Join us and experience these special moments with us.

We attend various shows throughout on the year on both a local and national level ie Yakushi (Best Club Stand in 2022), Japfest, NEC Classic Motor Show, Guests at the MR2 National Day.

Our website has a wealth of technical knowledge, however, if you cant find what you need then just ask and someone will be happy to point you in the right direction. We also had a members section which is only visible to Members, a Classified Section which includes for sale / wanted for anything not only Supra but other classified items

To Register : https://www.mkivsupra.net/vbb/join_us.php
Website: https://www.mkivsupra.net/vbb/forum.php
Facebook: https://www.facebook.com/groups/1526448280943561/
Inst: Suprabranners