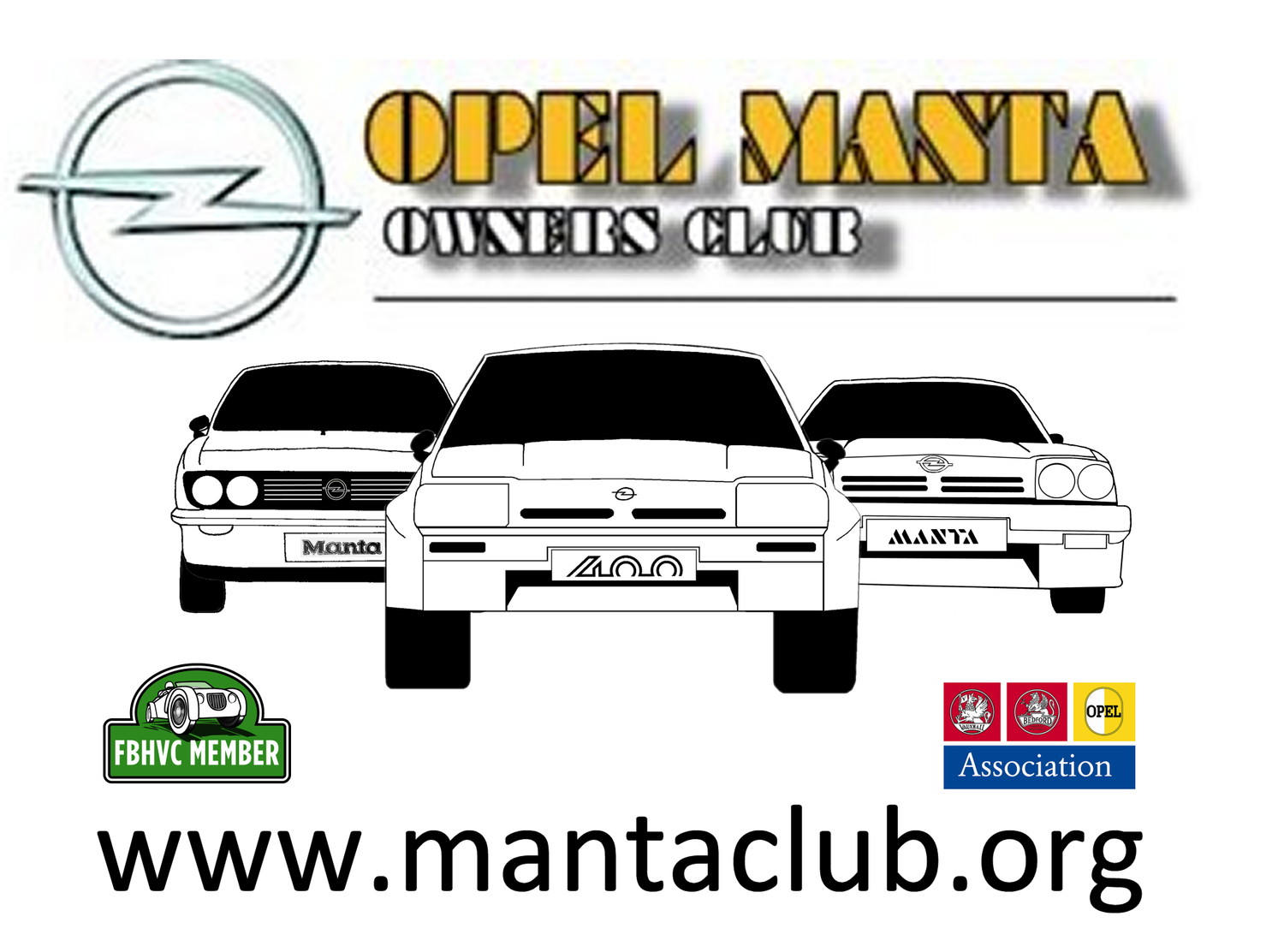 Opel Manta: Life begins at 50.
2020 sees the Opel Manta entering into its 50th year. Life really does begin at 50 and at the Opel Manta Owners Club, we have seen a noticeable rise in the interest being shown in owning and preserving an Opel Manta within the last few years.

The Manta was given its preview at the Paris Show in September 1970, initially in three variations: the base model, Manta Deluxe (L) and Manta Rallye (SR). Only the last two ever sold in the UK. It went on to be produced for a further 18 years and underwent an update in 1975 and a further facelift in 1981. It remains a firm favourite today for the discerning driver who wants a rear wheel drive sports coupe with something a little different from the norm. If you want the looks of a 70's classic, the Opel Manta A series offers swooping elegant lines, reasonable performance and shiny chrome, (it was designed by none other than Chuck Jordan, the Head of GM design). If you want something more up to date, there are two version of the Manta B series, which replaced the A in 1975. The initial model was a complete redesign, which better handling suspension and uprated engines and in 1981 the model was a further update with the GT/E model, which most people remember as an imposing sight on the streets at the time. With its twin headlights and large boot spoiler, the GT/E Exclusive was the last of the line, and is a very desirable car to own today, with prices rising almost daily!

The Opel Manta Owners Club
Formed in 1983, following an advertisement in Motor Magazine placed by a hand full of enthusiasts dedicated to preserving and enjoying the Opel Manta, the Opel Manta Owners Club (OMOC) was an immediate success as membership rocketed to over 1500 members by the early 1990's.
Now in its 38th year and still going strong, club members have a dedicated website and forum, a discounted parts club, owners insurance scheme, national and regional meetings and many other activities. We are also now remanufacturing some parts and have our own club shop that is able to supply items such as Mugs, Pens, Gifts and Decal Kits for most cars.

The Opel Manta Owners Club (UK) is the only club in the British Isles catering solely for Manta owners.
We now have roughly 500 members from all over the world enjoying the benefits membership brings. The club is affiliated to the RAC Motorsports association and is one of the founding members of the Vauxhall Bedford Opel Association (VBOA). These links and the number of members, allows the OMOC to enjoy many benefits. The OMOC is also a member of the Federation of British Historic Vehicle Clubs (FBHVC), which supports the efforts of vehicle enthusiast clubs throughout the UK.
We hold several National meetings each year including the National Concour's event in July or August, where there is fierce (but friendly) competition to find the best cars in the club. Many Other Local meetings are held around the country.
More details are available on the website www.mantaclub.org

Or you can contact info@mantaclub.org