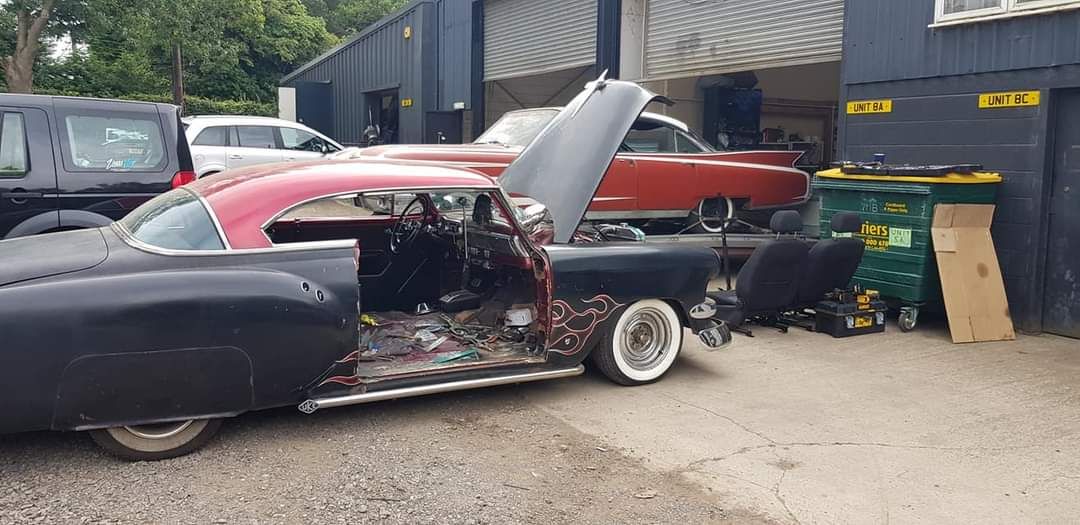 Started By Mitch and Simon in 1985 as a scooter club in Essex. It got its name as they both had Turtle Fresh aifreshners mounted on their mudguards. Life, wife and kids got in the way and though didnt see much of each other both continued the name Turtlespeed on both scooters and cars.

After a fall out with a car club over internal politics in Suffolk, Turtlespeed was reborn as a car club by Simon who was now living in Suffolk/Essex border and his friend Ian. The premise of the club was based around a forum, but had no official members, membership fee or affiliations....and no politics! If you went to a show and wanted to be with Turtlespeed you could, but it wasnt a problem if you didnt! Over time the club grew to over 200 members from all around the country. The club put on some succesfull shows, the 2 largest taking palce at a 50's diner at Southend Airport. Unfortunately a government compulsory purchase order was placed on the diner as the runway was being expanded which stopped future shows.

The club had for a few years helped the NASC man the gates at the NASC Nationals every year, however after a few years the NASC advised if that to carry on Turtlespeed had to affiliate with them. We did this to keep the peace but tried to keep it quiet as the idea was the club wasnt affiatted. This was fine until the club won NASC club of the year.....which was a bit embarrassing!! This was also around the time that Facebook was replacing forums and so alot of members drifted away just leaving a few core memebrs in Suffolk. At this point Ian had stepped back after an illness and Simon was finding work getting in the way of organising anything and the club quitened down, just having its Easter run and Xmas run out. A few of the members rented workshops on a farm and called the workshop The Busted Knuckle Garage.

In 2014 due to work commitments, Simon moved to the Midlands. With Simon gone the club changed its name and became The Knuckle Busters. Simon took the name Turtlespped with him and a couple of the old flags and in the midlands found a new workshop and called it Turtlespeed HQ. Keen not to fall into the same trap as before, the club was reborn again, this time with fewer members and not affiliated. Mitch is still part of Turtlespeed and still runs the name on his Scooters.