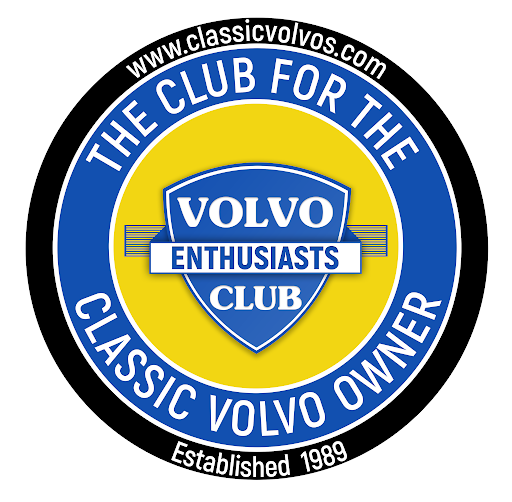 THE CLASSIC VOLVO CLUB
The 'Authorised', 'Official' and 'Original' Volvo Enthusiasts Club was established in 1989 by its current Hon. President & Director Kevin Price, as a Club specifically for Classic & Out of Production Volvo vehicles, incl: Cars, Trucks, Buses and Ex Millitary & Emergency Service vehicles. At that time it was the ONLY Classic Volvo Club in the UK and today is widely aknowledged around the world and by the Classic Press as one the leading Clubs for all Classic Volvo built vehicles.
The aim of the Club is to encourage ownership, interest, preservation and correct maintenance of ALL Volvos over 15 years old or out of production.
The Club has World-wide Membership, Regional Representatives around the UK plus Overseas Reps in many counries around the world, who ALL love Classic Volvos
The Club produces a full colour quarterly Club Magazine, has several Facebook pages and an all new Website, which has just been launched/Updated.
The Club organises Regional Days Out and Road Runs, a National Gathering in the Midlands, usually 1st Sunday in June each year and exhibits at National and Regional Classic Car Shows in the UK plus supports Volvo Events around the world.
The Club has an extensive Techinical Libary and is approved by DVLA for V765 Applications and obtaining Age Related Registrations in the UK
Technical Information is also available to Club Members through Model Specialist Technical Co-Ordinators and our extensive Technical Libary of Volvo Manuals and Special Tools.
We look forward to seeing you become a Club Member - More Information on our Club Website at www.volvoenthusiastsclub.co.uk or www.classicvolvos.com