1951 Condor A580-A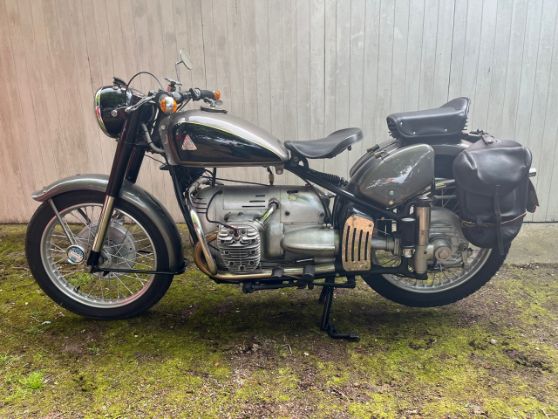 1951 Condor A580-A
Designed and manufactured by Condor SA, Switzerland to Swiss military specification
When decommissioned it went to a Convent Mission in Sao Paulo, Brazil as the nuns' sole form of transport. Picture in your mind's eye Sister Anna with thighs like oak saplings kick starting a 600cc boxer, roaring off to administer succour to the poor and needy.
In 1979, when the nuns' had saved enough money to purchase a Citroen 2CV, the machine was sold to a Brazilian noble man. Bill of Sale signed by Mother Superior on file.