1960 Chevrolet Bel Air, Robert Jones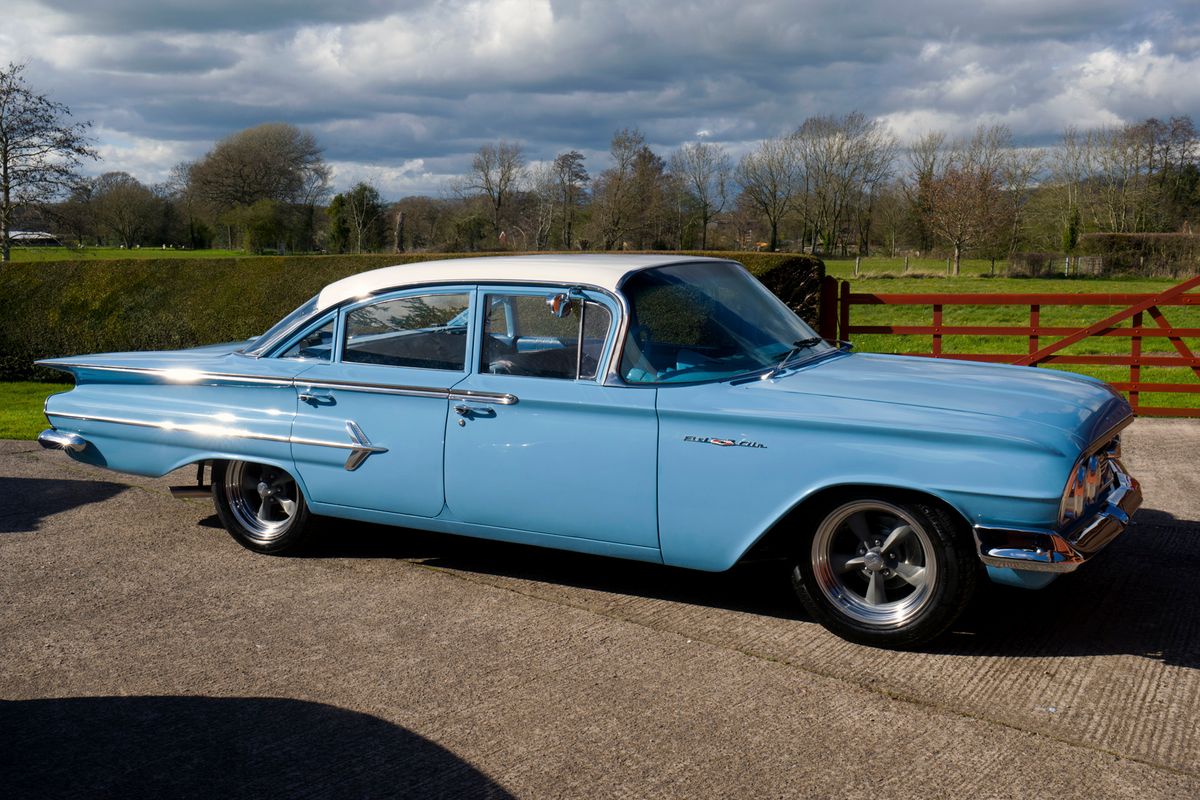 1960 Chevrolet Bel Air, Robert Jones
This American car has quite the global history. Parts made in New York were assembled in Australia as a right hand drive for the Asian market. It was sold brand new to the editor of the Rangoon Guardian in Burma.
The newspaper was nationalised in 1964 following the military coup so the car was hidden to prevent requisitioning. Robert bought it in 2001 from a friend in Burma where it was being used for music videos.
Robert explains: "It had plywood floors, epic rust, a Nissan Cedric radiator, Honda Accord Power steering, flywheel welded to the crank, a two inch handmade copper exhaust, a large colony of cockroaches and one small snake resident on board!"
The Bel Air was imported to the UK in 2003 for a factory correct restoration, which ended abruptly when the professional restorer went bankrupt in 2008.
"He'd done a perfect job of fixing all the body rust problems but the car was in bits so I put it in storage," he adds. "In 2010, the landlord called to say there had been a break in with the engine, transmission, interior and other parts stolen."
Rescuing what was left, Robert realised a factory correct restoration was impossible and put the project to one side until his neighbour offered to help and the restoration resumed.
This involved the GM 'connect n cruise' LS3 and 4L65E engine and transmission set with all the wiring and controls delivered in two crates. The car obtained its MOT in July 2021, but DVLA registration took a further nine months.
Finally on the road in April, 19 years since it last turned a wheel, Robert would like to thank his neighbour Mel Cale, who helped from early 2011 until his sad death in early 2015.