1963 Rolls Royce Silver Cloud LWB, John Sarrington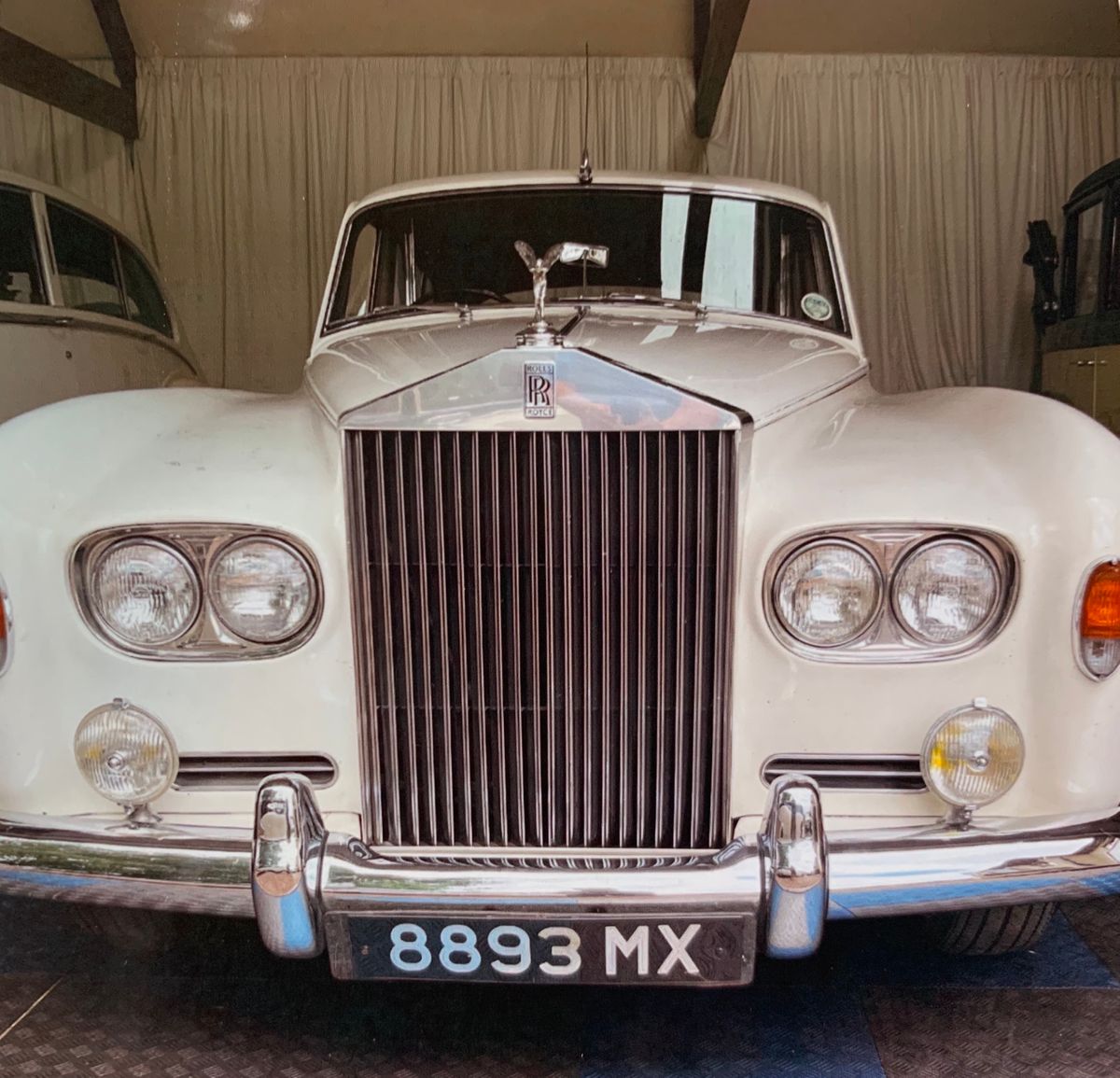 1963 Rolls Royce Silver Cloud LWB, John Sarrington
The Silver Cloud was produced between 1955 and 1966. It was the principal model of the Rolls-Royce range at the time, replacing the Silver Dawn. JP Blatchley designed the sleeker bodywork to modernise its look whilst keeping the classic grace of the Rolls-Royce style.
This is a Silver Shadow Long Wheelbase (LWB), one of just 206 produced to be a chauffeured car. The LWB marque was designed with passengers in mind, featuring extra leg room in the rear compartment, an electric glass division and a window in the rear roof pillar.
The car has had three owners from new and is completely unrestored. John has the original history book showing build specifications from the Rolls-Royce Enthusiasts' Club (RREC).
John has always had a passion for classic cars. He started building and modifying them at the age of 17. He now runs a wedding car business with his wife Amanda offering their collection of Vintage, Classic and Modern cars. John prides himself in knowing his fleet of cars inside and out. The couple bought this Rolls Royce Silver Cloud in 2006, operating it as a wedding car since.
The car was John and Amanda's wedding car back when they were married in 1995. John says it "holds a special place in his heart."
John loves his job, he says: "Driving on a wedding day is lovely. Everyone's enjoying the occasion and it's such a happy atmosphere. I feel proud to be driving a couple on their big day."